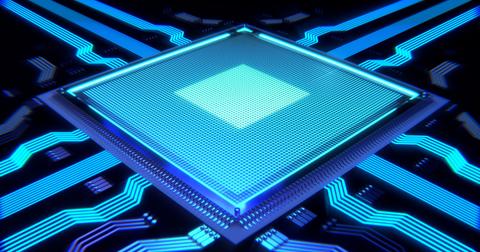 Micron Is at the Heart of the Data Economy
By Puja Tayal

Updated
The beginning of the data economy
The year 2017 was a strong one for the entire semiconductor industry as the world started shifting toward the data economy. All major companies, from Intel (INTC) to NVIDIA (NVDA), talked about the data economy and AI as the future of computing.
This year, Micron Technology (MU) joined its customers and talked about the opportunities in the data economy at its 2018 Investor Day.
At the event, Micron's CEO, Sanjay Mehrotra, stated that the amount of data created every year has increased from 250 billion GB in 2000—the PC era—to 7 trillion GB in the mobile era and 22 trillion GB in 2017. The amount is expected to reach 62 trillion GB by 2021.
What does the data economy mean to the memory market?
This ever-growing need for data is driving demand for memory and flash. In the PC era, memory and storage generated average annual revenue of ~$38 billion, which rose to $62 billion in the mobile era. In the data economy, the memory market generated $128 billion in revenue in 2017 even though this is just the start. Micron expects memory and storage revenue to reach $150 billion in 2018.
What has driven this revenue is the increasing number of end devices using memory and storage and the increasing memory content per device. Devices are now using data to give insights to consumers and enterprises, making memory and storage more valuable in the data economy. More data need more storage, which requires more NAND (negative AND). These data also need to be processed at a faster rate, which requires more DRAM (dynamic random-access memory).
The diversified end market and the growing value of memory in a device should ensure strong demand for memory. In this series, we'll look at Micron's outlook for the DRAM and NAND industry and its strategy to leverage the data economy opportunity.
Check out all the data we have added to our quote pages. Now you can get a valuation snapshot, earnings and revenue estimates, and historical data as well as dividend info. Take a look!