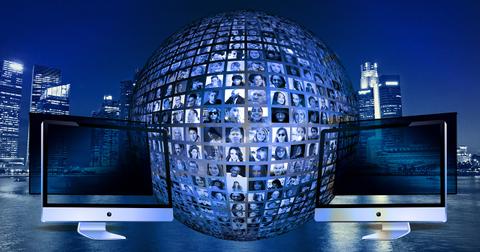 Micron at the Heart of the Virtuous Growth Cycle
By Puja Tayal

Updated
Virtuous growth cycle
The semiconductor industry is currently in a virtuous growth cycle—the opposite of a vicious cycle—that starts and ends at data centers. In the wake of this cycle, Intel (INTC) transitioned from a PC-centric company to a data-centric company and NVIDIA (NVDA) transitioned from a chip company to a full-stack computing company.
Micron Technology (MU) is an addition to this transition. At its 2018 Investor Day, Micron's CEO, Sanjay Mehrotra, stated that the path of data from cloud data center to AI edge devices back to the data center is creating a virtuous growth cycle.
Mehrotra explained that smart devices rely on data to develop insights for consumers and enterprises, collecting data and processing it at the edge. They also connect to the cloud, which has more data stored, further enhancing the insights of the edge device.
These edge devices also supply their collected data to the cloud, adding to the already large pools of data stored and processed on the cloud. More data enhances the accuracy of edge devices, helping them deliver a better customer experience—again creating more data. Memory and storage lie at the heart of this virtuous cycle of data.
Micron well-positioned in the virtuous cycle
Mehrotra linked the virtuous cycle with Micron's four end markets of compute and networking, mobile, embedded, and data center. He demonstrated how the company is placed in this cycle. He expects mobile and embedded markets to grow by 1.2x and 1.7x. He expects automotive and data center markets to more than double over the next four years, with the biggest growth coming from data center. Mehrotra believes that the data center provides a bigger opportunity than all other markets, as all other devices connect to the data center at the end.
In this series, we'll look at the memory growth opportunities in all four end markets.
Check out all the data we have added to our quote pages. Now you can get a valuation snapshot, earnings and revenue estimates, and historical data as well as dividend info. Take a look!