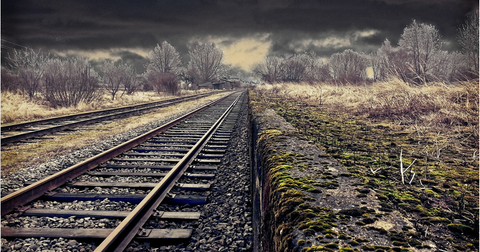 Major US Railroad Stocks: How Are They Trending in 2018?
By Samuel Prince

Updated
Rail freight volumes
Railroads are a barometer of economic health, and investors are feeling the mood in the markets for the direction of railroad stocks. Higher interest rates and a lower unemployment rate are the major indicators of a renewed confidence in the US economy.
Although carload commodity volumes haven't picked up significantly, intermodal traffic growth is noteworthy. In 2018, energy commodity prices began their upward journey. In addition, freight demand has improved over 2017.
Railroad stocks and their price movements
A close look at the above graph suggests that major railroads' (IYT) stock prices declined after their fourth-quarter results. Then they moved sideways until the first quarter. After the first-quarter results, a clear upward trajectory was observed with the exception of Kansas City Southern (KSU) and Canadian National Railway (CNI).
While KSU has delivered its second-lowest return of 6.5% since the beginning of 2018, Canada's largest freight rail, Canadian National Railway (CNI), returned just 1%. So what is ailing these two stocks? Although US-operating carriers' business prospects revived when Donald Trump was elected president, KSU probably shivered. The NAFTA[1. North American Free Trade Agreement] trade negotiations and Trump's views on Mexico have hit KSU stock hard.
CNI has struggled a lot with network issues, resulting in customer dissatisfaction. Before that, the abrupt departure of former CEO Luc Jobin also added to CNI stock taking a beating.
Union Pacific's (UNP) return of 34% was the highest among all the major US railroads. Benefits from the Tax Cuts and Jobs Act, business reorganizations, and pricing gains helped the stock rise. It's followed by Eastern US rail carrier Norfolk Southern (NSC), which returned 29.3% year-to-date as of June 22. NSC's steady path to achieve its Plan 2020 objectives has recently helped the stock. With its acquisitions and organic growth back on track, Genesee & Wyoming (GWR) stock returned 24.7%.
CSX (CSX), another Eastern US giant, returned 23.2% during the same period. Significant improvement in operating margins due to the implementation of the precision scheduled railroading model further increased the stock. Canadian Pacific Railway (CP) has returned 19.2% since January 1.
Series highlights
In this series, we'll compare the overall performances of major US railroad stocks. Starting with their income statement, we'll consider important metrics for analysis, including cash flows and balance sheets. This comparison will help investors as they consider investing in railroad companies.