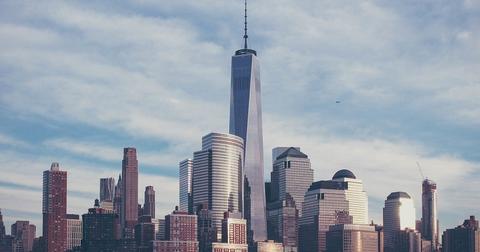 Jamie Dimon: CEOs Are More Concerned about Trump Trade
By Sarah Sands

Updated
The Business Roundtable's quarterly economic outlook survey
Jamie Dimon, the CEO of JPMorgan Chase (JPM), shared his views on US economic growth, trade policy, and the Business Roundtable CEO Economic Outlook Survey during a June 5 conference call with reporters. The group's most recent quarterly survey reflected increasing concern among CEOs about the potential fallout from President Donald Trump's trade policies. The CEO Economic Outlook Index fell from a record 118.6 in the first quarter to 111.1 in the second quarter, its first decrease during Trump's presidency.
Dimon noted that the US economy (SPY) has been improving in the past two years, and it was projected to improve at a faster rate for up to three years. However, he noted that this higher growth could be impacted if Trump's trade policies continued to affect global trade, investor sentiment, and CEO optimism.
Dimon noted that this trend became an important concern among the surveyed CEOs of US businesses (QQQ). He added, "Trade is a very complex thing with many layers. When you talk about it, slogans are very different than policies that [make] sense."
How trade war fears affect market movement
The March 22 announcement by the United States about the imposition of an import tariff on Chinese goods dragged down investor sentiment as well as major US indexes. As shown in the chart above, the S&P 500 Index (SPY), the Dow Jones Industrial Average Index (DIA), and the NASDAQ Composite Index (QQQ) fell 2.4%, ~2.9%, and ~2.4%, respectively, on that day.
China is a major trading partner for the US. When the world's two largest economies—the US and China—show some nervousness about their trade relationship, it can affect the global economy.
However, the US and China conducted two rounds of negotiations in May to stabilize their trade relations. Although the first round of meetings wasn't as fruitful as expected, the second round of meetings yielded a positive outcome. 
In the next part of this series, we'll look at Dimon's views on trade tariffs.