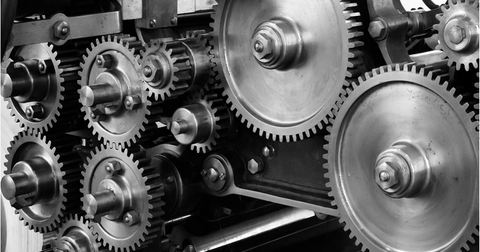 How Key Industrial Sector Stocks Fared Yesterday
By Samuel Prince

Updated
US-China trade tension escalates
While much of the world may have assumed that US-China trade tension had been put to rest, the US Treasury Department shook things up yesterday, finalizing a preliminary version of sanctions intended to protect US technology companies. The Treasury's proposed move would block companies with at least 25% Chinese ownership from buying US tech companies.
As reported by WHTC, US Treasury Secretary Steven Mnuchin added later in the day that the curbs would be applicable to all countries and not specifically to China. Jim Awad, senior managing director at Hartland, said, "On the margin, it's helpful, but it shows conflicting signals from the administration, so the situation remains unsettling."
Boeing's and GE's stock price movement
The market sell-off didn't spare major industrial (IYJ) stocks. Boeing (BA), the world's largest aerospace company, saw its stock fall 2.3% to $331.20. The company's strong order book limited its stock decline.
Industrial giant General Electric (GE) fell 2.3% and closed at $12.75, its lowest price since mid-2009. GE stock has taken a beating in the last week. Struggling to shed its "giant" status, the industrial conglomerate finalized the sale of its distributed power business to Advent International for $3.3 billion yesterday.
Other manufacturing companies
Engine and power generation equipment manufacturer Cummins (CMI) fell 1.4% to $134.15 yesterday, while rail equipment manufacturer Trinity Industries (TRN) fell 1.3% to $33.28. Diversified industrial manufacturer Ingersoll-Rand (IR) fell 1.1% to $89.79 yesterday from $90.76 on June 22.
Snap-on (SNA) fell 0.03% to $159.62 yesterday from $159.67 on June 22. The tool and diagnostic equipment manufacturer's robust first-quarter earnings and strong business outlook limited its fall. Welding products manufacturer Lincoln Electric (LECO) fell 1.6% to $87.24.