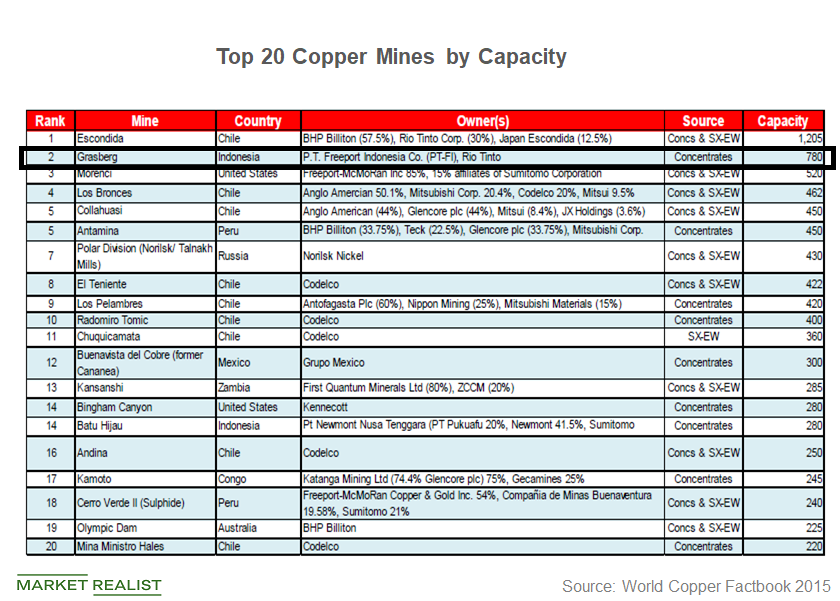 How a Global Trade War Could Hurt Copper Miners
By Mohit Oberoi, CFA

Dec. 4 2020, Updated 10:53 a.m. ET
Trade war fears
Global trade war fears have reignited this month. Last month, after a second round of trade talks, the United States (DIA) and China decided to put the talks on hold. However, this month, we've seen an escalation in trade tension. Along with the US-China trade spat, we've seen an escalation in US trade friction with NAFTA countries and the European Union after Donald Trump opted not to extend their Section 232 exemptions.
What could a trade war mean for copper? Let's discuss the potential effects in perspective.
Article continues below advertisement
Impact on investor sentiment
As trade war fears have escalated, traders have gone into a risk-off mode, fleeing risky assets such as equities and commodities. As copper is a traded commodity, its short-term price action is often driven by investor sentiment.
Additional, uncertainty over tariffs and their impact could drive consumers to delay purchases, especially of high-value discretionary goods from major copper-consuming sectors such as real estate and automotive.
Chinese demand
As noted in the previous article, we've already started to see some softening in China's real estate and fixed-asset investments. If we see further moderation in China's end-user demand, copper demand could fall. Earnings of copper miners such as Freeport-McMoRan (FCX), Southern Copper (SCCO), and Antofagasta (ANTO) are sensitive to copper prices.
While copper's long-term fundamentals still look good, trade war fears have muddied its short-term outlook. Watch for labor negotiations at BHP-operated (BHP) Escondida, the world's largest mine, as they could change copper dynamics. For ongoing updates on the copper industry, visit our Basic Materials page.