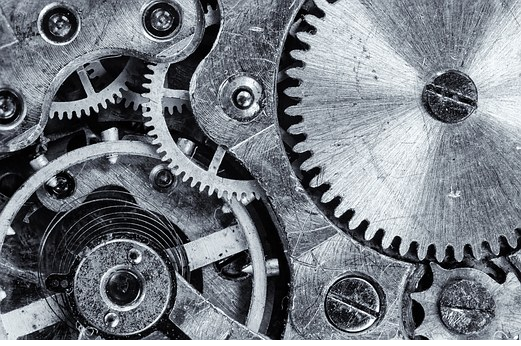 Honeywell Launches New Midstream Gas Metering Solution
By Peter Neil

Jun. 25 2018, Published 8:05 a.m. ET
Honeywell's new product launch
On June 19, Honeywell (HON) launched a new gas metering solution. The new solution makes metering operations more reliable, which will help the maintenance and leadership teams. The new product provides accurate metering operations and saves money by reducing the need to visit the sites.
The device helps detect mismeasurement, reduces gas losses, anticipates equipment failure, and removes maintenance that isn't required. The new solution system will help users move away from the time-based and risk-based recalibration of meters to a condition-based monitoring method. Calibrations can be done when required. Honeywell claims that the system can help customers save ~$50,000 if recalibrations are extended from one year to two years.
Article continues below advertisement
Eric Bras, Honeywell Process Solutions' product marketing manager, said, "Traditionally, it's been difficult to get metering diagnostics and meaningful analytics from the metering stations to others in the organization, and no one had visibility of the whole operation, with Measurement IQ, operations, maintenance and enterprise-level users can access real-time diagnostics and collaborate to find the best solutions, wherever they are. Engineers can diagnose faults before they go to the metering station, operators get real-time alerts when key parameters exceed limits, and leadership can connect people and draw on expertise across the enterprise."
Stock update
Honeywell extended its losing streak for another week as trade war concerns resurfaced. President Trump said that a 25% tariff would be levied on 800 items, which had a negative impact on industrial stocks. Honeywell fell ~4.2% and closed at $144 for the week ending June 22. The decline resulted in the trend reversal of Honeywell's 100-day moving average price. Honeywell traded 3.3% below its 100-day moving average price of $148.91. The company's 14-day relative strength index of 32 indicates that the stock is near the "oversold" territory and could bounce back. Honeywell underperformed the PowerShares Aerospace and Defense ETF (PPA), which fell ~2.2% for the week. The fund invests 7.2% of its portfolio in Honeywell.
On a year-to-date basis, Honeywell has fallen 6.1%. United Technologies (UTX) has fallen 2.1%, while Textron (TXT) and Boeing (BA) have risen 18.5% and 14.9%.