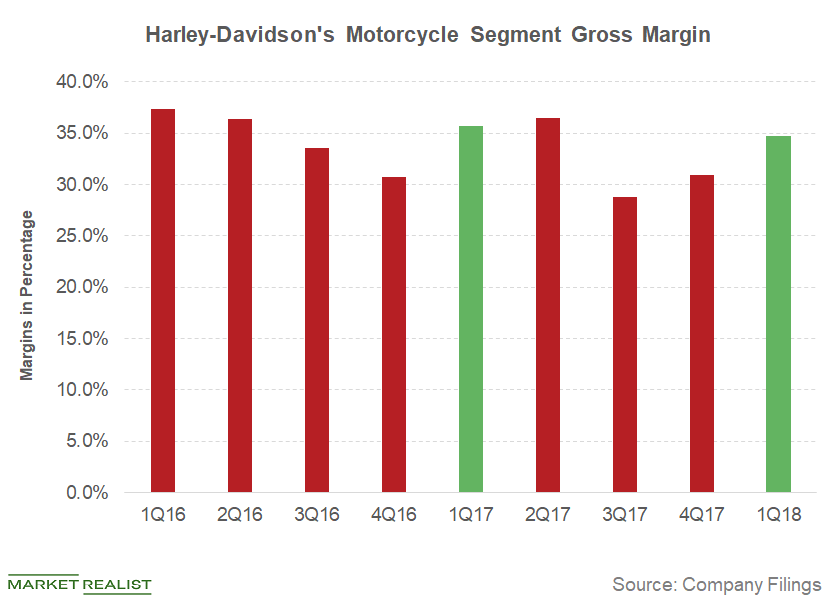 Has Harley-Davidson Become the Poster Child of Trump's Trade War?
By Mohit Oberoi, CFA

Nov. 20 2020, Updated 4:45 p.m. ET
Trade war
Harley-Davidson (HOG) has found mention a few times as President Donald Trump has discussed the issue of unfair trade by the United States' trading partners. 
President Trump singled out India for charging a high duty on Harley-Davidson products. The iconic motorcycle maker seems to have become a poster child for Trump's trade war.
Harley-Davidson's announcement that it would shift some production overseas hasn't gone over well with President Trump, who accused the company of waving the "white flag." Notably, in their earnings calls, HOG and Ford Motor Company (F) noted margin pressures, as US steel prices have risen sharply this year. Other auto companies such as General Motors (GM) and Tesla (TSLA) could also see higher input costs.
Article continues below advertisement
Retaliation
Along with higher metals prices in the United States (SPY), Harley-Davidson is facing tariffs in the European Union. The tariffs were enforced in retaliation for Trump's steel and aluminum tariffs. As noted previously, the temporary exemptions for NAFTA and the European Union were withdrawn this month after an agreement on a long-term exemption couldn't be reached.
Speaking of tariffs, while upstream steel and aluminum producers are jubilant, and we've seen new plants along with restarts in idled capacity, downstream players have been feeling the heat. There have been reports of job losses in the downstream steel-consuming industry.
As the Trump administration takes on the world on to address the country's massive trade deficit, it could lead to disruptions across several sectors.
Keep visiting our Basic Materials page for ongoing updates on this industry.