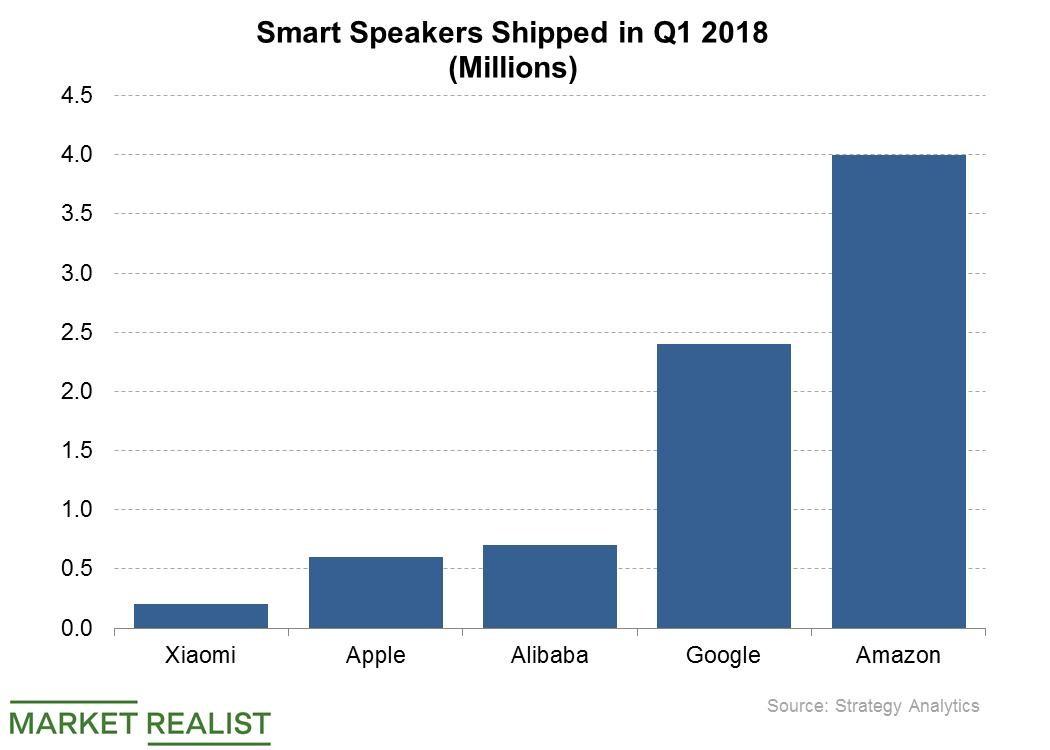 Google Won't Develop AI Weapons
Maven contract stirred tensions at Google
Alphabet's (GOOGL) Google stated that it won't renew its Project Maven contract with the Pentagon after it expires next year. However, the company expects to continue supplying technology to the military as long as the use of the technology aligns with its ethical principles.
Google recently released a set of principles that it says guides its work on artificial intelligence (or AI) research, as well as how clients may use some of its AI products. The company promised to release the ethical principles to guide its AI research and application of its AI technologies after thousands of its employees protested against its involvement with the Pentagon with Project Maven. The Maven contract involves Google supplying AI technologies for analyzing drone footage.
Article continues below advertisement
Google to focus on socially responsible AI research
Although Google intends to continue to work with the military in many areas, the company has banned development of AI weapons under its new ethical principles. Instead, Google wants to focus on socially responsible AI research.
At Google, AI technologies are applied in a wide range of products from its Gmail service to its Home smart speaker. Google sold 2.4 million units of its Home speaker in the first quarter, while Amazon (AMZN) sold 4.0 million units of its Echo smart speaker in the quarter, according to Strategy Analytics.
Companies avoiding government cyberwarfare
In addition to forbidding work on AI weaponry, Google also intends to reject AI surveillance projects that don't align with internationally accepted norms.
In April, dozens of technology companies led by Microsoft (MSFT) and Facebook (FB) signed an accord pledging that they will not assist any government in spying on innocent people or businesses. Others that signed the accord included Oracle (ORCL) and telecom equipment vendor Nokia (NOK). Google and Apple didn't sign the accord in April.