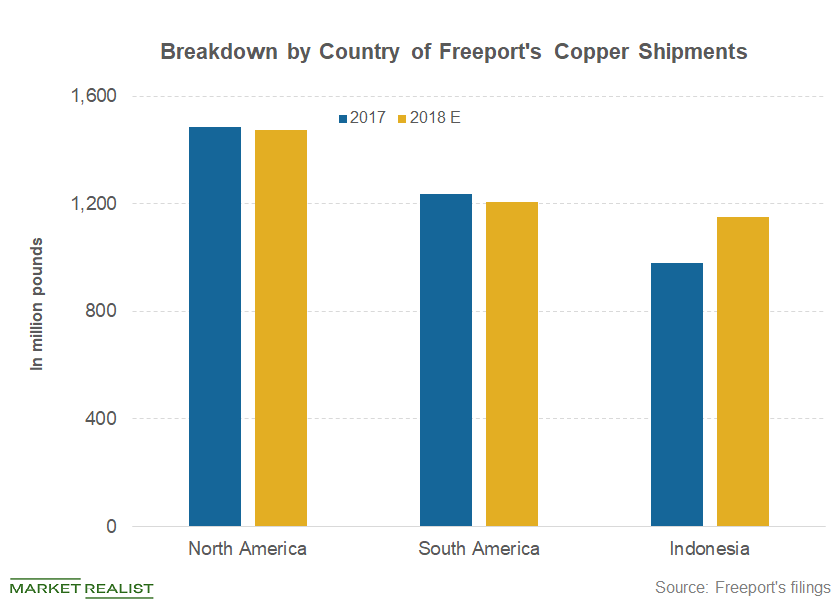 Freeport-McMoRan: Are the Markets Ignoring Some Risk Factors?
By Mohit Oberoi, CFA

Dec. 4 2020, Updated 10:53 a.m. ET
What are the risks?
As we saw in the previous part of this series, Freeport-McMoRan (FCX) has bounced back over the last month amid higher copper prices and improved market sentiment. In this part, we'll look at some of the risks Freeport could face in the short term.
Article continues below advertisement
Copper prices
Copper prices have seen an upward price action recently, led by concerns over BHP Billiton's (BHP) Escondida mine. Last year, labor unrest at the mine raised copper prices. Copper bulls have built their positive outlook on copper, expecting supply-side issues. Along with Escondida, labor contracts at several other copper mines are coming up for negotiation this year.
For now, risk assets seem to be finding a way to live with President Trump's tariffs and the retaliation from the country's trade partners. So far, the tariffs haven't had a major impact on global economic activity. However, if a trade war escalates as President Trump follows a my-way-or-the-highway doctrine, risk assets, including copper, could come under pressure.
Grasberg issues
Rio Tinto (RIO) (TRQ) is selling its stake in Grasberg, which would reduce Freeport-McMoran's divestment obligation. But it doesn't necessarily mean that Freeport is out of the woods yet in Indonesia (EIDO). The country has repeatedly come up with new guidelines, including new environmental regulations that Freeport discussed in its first-quarter earnings call.
While these issues could be short-term irritants for the markets and might lead to volatility, the long-term outlook looks intact for Freeport. The copper markets could be heading for a structural deficit amid rising demand and falling ore grades at leading mines. However, for now, Freeport's near-term upside might look capped.
Investors should watch for news from Indonesia. Read What Makes Grasberg the Crown Jewel of Freeport's Portfolio to learn more.
Keep visiting our Basic Materials page for ongoing updates on Freeport-McMoran.