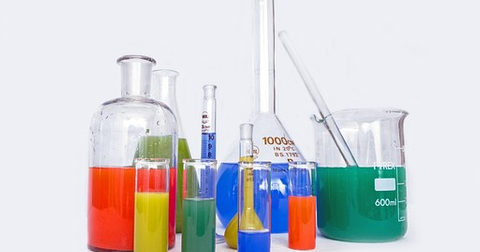 Dow Chemical's Expansion Plans and New Investments
By Peter Neil

Updated
Dow Chemical's expansion plans
On June 14, Dow Chemical, which is part of DowDuPont (DWDP), announced its expansion plans to meet growing end-market demand and applications. Dow Chemical plans to expand the alkoxylation facility located in the US Gulf Coast. The new facility will help strengthen Dow Chemical's brands TRITON, TERGITOL, ECOSURF, CARBOWAX, and SENTRY.
Along with the expansion, Dow Chemical initiated debottlenecking across the global alkoxylation production units. The new plant is expected to be completed by 2021, which should help Dow Chemical meet the demand across the Americas, Europe, and Asia.
In a similar development, Dow Chemical announced the increased capacity of p-series and performance glycol ethers product lines through seven debottlenecking and expansion projects. The project is expected to begin in 2018. The first enhanced capacity should be available by the end of 2019.
Ester Baiget, the business president for Dow Industrial Solutions, said, "We continue to see strong demand, well ahead of global GDP, across multiple consumer, industrial and manufacturing sectors. These investments will build on Dow's recent U.S. Gulf Coast investments; they will expand production capacity and enable Dow to meet customer and value chain needs for alkoxylate products."
DowDuPont's stock price update
After the stock prices rose to $70.40, the stock witnessed selling pressure, fell 2.5%, and closed at $67.75. As a result, the stock traded marginally below the 100-day moving average price of $68.00, which indicates a trend reversal. On a year-to-date basis, the stock has declined 4.9%. In comparison, LyondellBasell (LYB) and Westlake Chemical (WLK) have gained 4.5% and 3.3%, respectively, while Huntsman (HUN) has fallen 0.1%. DowDuPont's 14-day relative strength index of 62 indicates that the stock isn't overbought or oversold.
Investors could hold DowDuPont indirectly by investing in the Materials Select Sector SPDR Fund (XLB). XLB has invested 24.2% of its holdings in DowDuPont as of June 15.