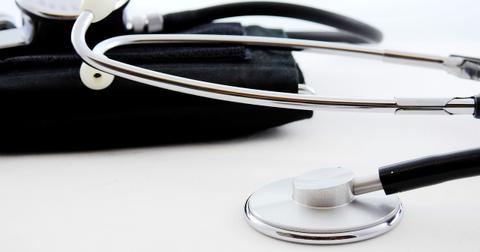 Avinger Stock Up 16% on Pantheris Device US Launch
By Sarah Collins

Updated
Avinger stock up on the US launch of Pantheris device
Yesterday, Avinger (AVGR) stock rose ~16% as the company announced the successful treatment of its first patients with its next-gen Pantheris device for PAD (peripheral artery disease). The company announced that the system has been used to treat 40 patients at 12 sites in the United States, adding to the 30 patients already treated with the device in Germany earlier this year with impressive clinical results.
The successful treatment of these patients with the Pantheris device lays the foundation for the device's expanded US launch. Avinger has achieved one of its key milestones, as the image above shows.
Avinger is a medical technology company that offers devices for the treatment of vascular diseases through its Lumivascular platform, consisting of the Lightbox imaging console, the Ocelot family of CTO (chronic total occlusion) catheters, and the Pantheris family of atherectomy devices.
Article continues below advertisement
Next-gen Pantheris device features
Avinger's next-generation Pantheris device features a simplified single-balloon system for cutter apposition and blood flow management. It also provides more pushability due to a stiffer shaft, more tissue storage capacity option, as well as an enhanced cutter design. These enhancements and improvements resulted in a more reliable and efficient device with positive outcomes across various lesion types, such as chronic total occlusions, heavily calcified disease, and above- and below-knee arteries.
According to Jeff Soinski, president and CEO, "Our first US cases confirm many of the design changes incorporated into the next-generation Pantheris have improved performance and durability of the technology. Gaining experience across multiple users in the United States, different physician specialties, and a variety of lesion characteristics further substantiates the results generated with the next-generation device in Europe over the past few months."
Avinger cut one-third of its workforce in April 2017 to focus on the launch of its next-gen Pantheris device and examine its strategic alternatives, including raising funds from outside the United States, third-party distribution, and a merger or sale. The move aimed at reducing operational costs while focusing on major clinical initiatives and product developments. The company said at the time, "The plan is designed to focus the company's commercial efforts on driving catheter utilization in its strongest markets, around its most productive sales professionals."
Check out all the data we've added to our quote pages. Now you can get a valuation snapshot, earnings and revenue estimates, and historical data as well as dividend info. Take a look!