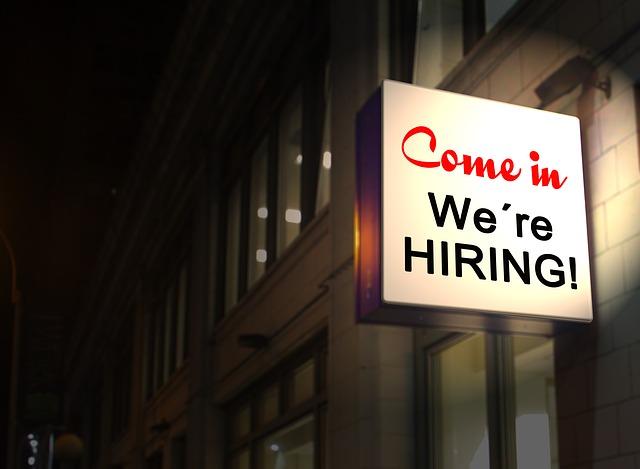 A Sign That the Jobs Market Could Tighten More
By Ricky Cove

Dec. 4 2020, Updated 10:52 a.m. ET
US job openings at 6.7 million in April 
On June 5, the Bureau of Labor Statistics released its Job Openings and Labor Turnover Survey (or JOLTS) data for April. According to the survey, there were 6.7 million job openings at the end of April, which was an increase from the March reading of 6.6 million. It's the highest level of job openings in the United States since the beginning of this economic series in 2000.
The JOLTS data are based on a monthly survey that collects information on new employees hired, employees who have quit, employees who have been asked to leave, and employees who have separated from their jobs for other reasons. There are about 16,000 entities in government, private industry, and the non-farm sector that participate in the survey.
Article continues below advertisement
The economic importance of job openings
The unemployment level has been a talking point of the financial markets (SPY) in recent months since some economists fear that the jobs market is getting too hot. According to the latest jobs report, US unemployment declined to 3.8% in May, the lowest level in decades. Average hourly earnings increased 0.1% in April.
A low level of employment (below 4%) could lead to higher wages since industries (XLI) could pay higher wages to attract workers. That, in turn, could result in an increased demand for goods produced, thus increasing economic churn or output.
What more job openings mean for the economy
With unemployment levels below 4% and job openings at an all-time high, there's a chance for the employment market to get tighter. Companies have already started complaining about the unavailability of skilled labor, and they could be forced to pay higher wages.
Higher wages along with the recent tax cuts would lead to a higher demand for consumer goods, automotive (CARZ), and housing. That could eventually lead to higher inflation (TIP), forcing the Fed to increase interest rates to combat rising inflation. These events could have a negative impact on bond (BND) prices and eventually equities.
In the next part of this series, we'll look at the other important component of the JOLTS data—how many people quit their jobs during the reported period.