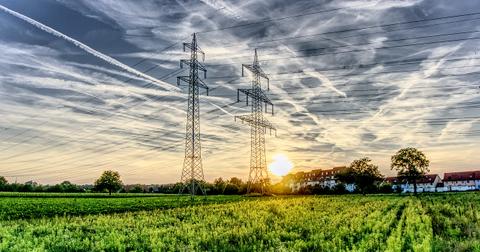 Will Southern Company's Higher 1Q18 Earnings Lift Its Stock?
By Vineet Kulkarni

Updated
Earnings grow 33% year-over-year
The Atlanta-based second-largest regulated utility company, Southern Company (SO), reported its 1Q18 earnings today. It reported adjusted earnings of $0.88 per share for the quarter, which ended on March 31, exceeding consensus estimates. In 1Q17, Southern Company reported earnings of $0.66 per share.
Southern Company's earnings in 1Q18 were supported by favorable weather and infrastructure investments. Depreciation and amortization were some of the factors that negatively affected the utility's earnings.
Article continues below advertisement
Earnings drivers
Southern Company reported total revenues of $6.37 billion for the quarter, which was 10.4% higher than the 1Q17 revenues.
Its revenues from the electric and gas segments increased 5% in 1Q18 from 1Q17. Its revenues from wholesale operations grew 16% year-over-year.
Southern Company's customer base grew 0.9% while total kilowatt-hour sales increased 10.1% in 1Q18 from 1Q17.
The company's operating expenses increased from $4.5 billion in 1Q17 to $5.0 billion in 1Q18. It also reported an estimated loss of $44 million related to its Kemper County power plant. In 2017, Southern Company reported more than a $3.0 billion loss on its Kemper County power plant.
Long-term growth
Southern Company has given earnings guidance of $0.65 per share for 2Q18. It aims for a long-term earnings growth rate of 4%–6% per year with or without Plant Vogtle. Its targeted earnings growth seems to be in line with the industry average. The company aims to invest $35.0 billion in capital projects through 2022.
Southern Company stock has incessantly underperformed peers in the last few years, largely due to its power plant glitches. Frequent delays and cost overruns at Plant Vogtle severely dented its market performance. In the past year, Southern Company stock has fallen 8% while broader utilities (XLU)(IDU) are marginally up.
Southern Company recently raised dividend for the seventeenth consecutive year. See Southern Company's Premium Dividend Yield and Slow Growth.