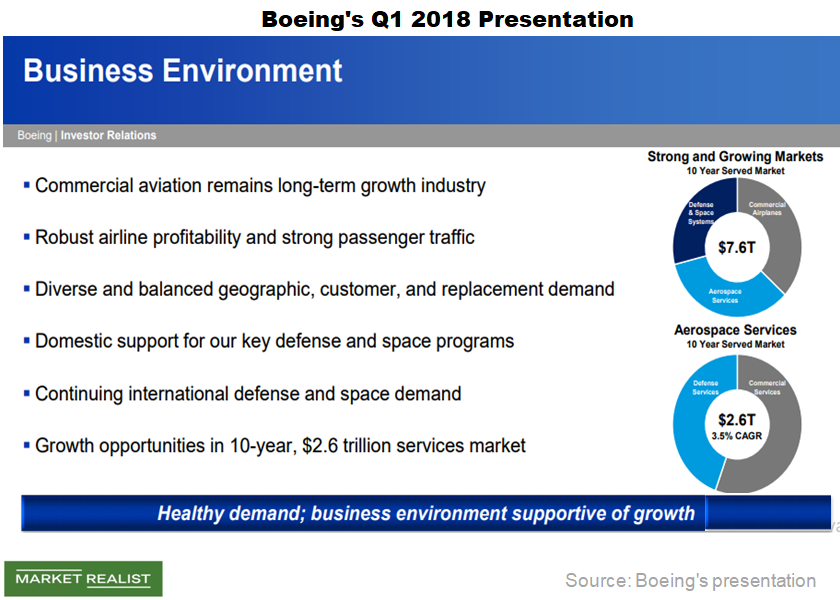 Will Boeing's Win Lead to Sanctions on EU?
WTO's ruling
After the US-China trade war and tariff rhetoric cooled off, the World Trade Organization's ruling in favor of Boeing (BA) has escalated the chances of US sanctions on the European Union. On May 15, the WTO decided that European aircraft maker Airbus got illegal government aid for two types of jetliners. The case was initiated in 2006. The world trade body put its seal on the 2016 finding that Airbus financially benefitted through unlawful means. Boeing argued that the European Union offered more than $22.0 billion in illegal subsidies to Airbus over the past several years.
WTO's ruling confirmed that the United Kingdom, France, Spain, and Germany extended competition-killing financial help for the launch of Airbus's A380 jumbo jetliner. In addition, Airbus received loans priced at below-market rates for the manufacturing of its A350 aircraft.
Article continues below advertisement
Boeing stated that the sales of the Boeing-747 jumbo jetliner and 787 Dreamliner were adversely affected due to the financing received by Airbus. The WTO panel also ruled that Airbus-financing negatively impacted Boeing's exports to Australia, China, Korea, EU, the United Arab Emirates, and Singapore.
Will US react to WTO's verdict?
The US government had earlier calculated the yearly losses to it and Boeing amounted to between $7.0 billion to $10.0 billion due to EU's aid to Airbus. The World Trade Organization's arbitration process will form the basis to decide the amount of US tariffs on the EU. The trade relations between the US and the European Union were relatively healthy before Trump assumed the presidency. Boeing believes that WTO's landmark decision paves "way for the United States Trade Representative to seek remedies in the form of tariffs against European imports to the US."
Article continues below advertisement
It is expected that US tariffs will be authorized up to the amount of annual damage caused by Airbus's anti-competition tactics. Boeing feels that tariffs could be scheduled as early as 2019, which is anticipated to be the largest-ever WTO authorization of retaliatory tariffs. The international court is anticipated to decide later in 2018 on a separate case challenged by the European Union. EU alleged that Boeing received billions of dollars as tax incentives from the US government.
ETF discussion
Investors that want exposure on the US industrial sector can consider investing in the iShares U.S. Industrials ETF (IYJ). Boeing makes up 5.7% of IYJ's portfolio. Other industrial big names included in the ETF's holding in the descending order of holdings are General Electric (GE) at 3.8%, 3M (MMM) at 3.5%, and Union Pacific (UNP) at 3.3%, respectively.