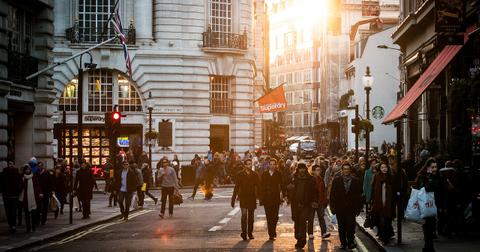 Why May Consumer Confidence Signals a Strong Second Quarter
By Ricky Cove

May. 31 2018, Published 8:02 a.m. ET
About the Conference Board consumer confidence index
The Conference Board website explains that the consumer confidence index (or CCI) is a barometer of the health of the US economy (VOO) from the perspective of the consumer. The consumer confidence survey compiles consumer perceptions of employment and business conditions and their expectations for the next six months. This monthly survey is conducted by Nielsen, a leading global consumer analytics firm.
The latest report indicated that the consumer confidence index has increased to 128.0 in May as compared to a downward revised April reading of 125.6. The present situation index has increased from 157.7 to 161.7, and the expectation index has increased from 104.3 to 105.6.
Article continues below advertisement
How is the survey conducted?
This survey is conducted by collecting responses from residential US households, and the sample size for the survey is approximately 3,000. A questionnaire is mailed to the participants, and the data from the survey is used to compile the consumer confidence indexes.
In the questionnaire, respondents are asked to rate the current business conditions, employment conditions, and their expectations for business conditions, employment conditions, and their total family income, six months forward. This survey assesses consumers' plans for spending on a home (ITB), car (CARZ), holiday, and other major consumer goods (IYK).
Reasons behind the increase in May consumer confidence
Rising wages and low unemployment levels are the key reasons for consumer confidence remaining at historically strong levels. The percentage of consumers who believe that business conditions are good increased from 34.8% to 38.4%, while the percentage of consumers claiming business conditions are bad decreased from 12.3% to 12.0%. The consumer assessment of current conditions increased to a 17-year peak, suggesting that consumer demand could continue supporting US economic (IVV) growth, and that could lead to a strong second-quarter performance.