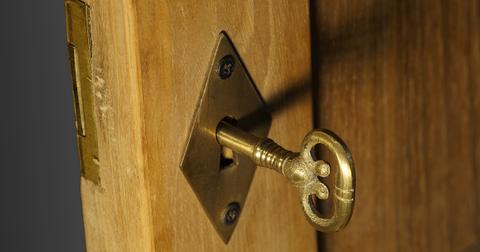 US 10-Year Treasury Yield Crosses 3% Mark: Stocks, Gold Tank
By Anuradha Garg

Updated
Benchmark bond yields breach 3% mark
The benchmark ten-year Treasury bond yields (IEF) have cleared the psychologically important 3% mark again. On May 15, the benchmark yields settled at 3.1% compared to 3% the previous day. That's the biggest one-day advance since March 2017. The yield was the highest level since 2011.
These rates are important for investors since they are a benchmark for mortgage rates and other financial instruments. The in-line retail sales data for April and the upward revision to the March data showed continued momentum in the US economy. Rising inflation expectations paved the way for yields to climb higher. Expectations are hovering near the highest since 2014.
Article continues below advertisement
When inflation rises, bond investors need higher interest rates from bonds to maintain their purchasing power. Since rising inflation erodes the pricing power of bonds, their prices fall, and yields increase. Moreover, traders are now assigning a 51% chance of a fourth rate hike by the Federal Reserve in 2018.
Stock markets fell
The rise in bond yields also came down heavily on the stock markets, which settled lower. The SPDR S&P 500 ETF (SPY), which tracks the S&P 500 Index, fell 0.69%. The SRDR Dow Jones Industrial Average ETF (DIA), which tracks the Dow Jones Industrial Average Index (DOW), fell 0.79%, and the PowerShares QQQ ETF (QQQ), which tracks the tech-heavy Nasdaq 100 Index, fell the most by 1.1%.
When bond yields rise, which are essentially riskless, the risk premium needed to stay with equities rises and could shift out of risk into bonds. Also, when rates increase, future cash flows, which are discounted at a higher rate, are worth less.
Gold prices also fell
Higher yields also took a toll on gold prices. The SPDR Gold Shares (GLD), which tracks physical gold prices, fell 1.6% for the day. Gold prices fell below the $1,300-per-ounce mark on May 15. Gold futures were close to a seven-month low. Gold also registered the sixth loss in the last seven days on May 15.
As yields on bonds climb higher, the preference for non-yielding precious metals, including gold, fades. Gold also fell below the 200-day moving average of $1,306 per ounce, which is a bearish signal.
In the rest of this series, we'll look at the other factors that are impacting precious metals' appeal, including the US dollar, US economic data, and oil prices.