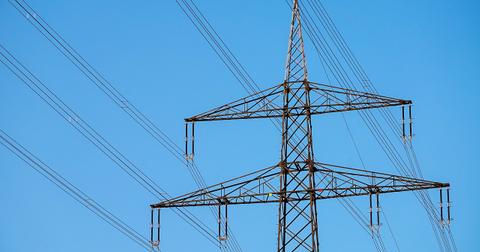 NRG Energy Posts Stronger 1Q18 Earnings, Maintains Guidance
By Vineet Kulkarni

Updated
NRG beats earnings estimates
The leading merchant power player in the country, NRG Energy (NRG), reported its first-quarter financial results today. It reported earnings of $0.88 per share, beating consensus estimates by a huge margin. It reported a loss of $0.52 per share in 1Q17. NRG Energy's earnings in 1Q18 were positively affected by higher power prices and retail volumes.
NRG Energy reported total revenues of $2.42 billion for the quarter, which ended on March 31. In 1Q17, NRG reported revenues of $2.38 billion. Higher volumes at its retail segment boosted NRG's revenues.
NRG Energy stock soared after introducing a transformation plan last year that focuses on its core merchant power business. It aims to reduce debt through asset sales and cost-cutting. NRG stock, the smallest component of the S&P 500 Utilities Index (XLU), rose a whopping 93% in the past year.
Article continues below advertisement
Earnings highlights
NRG Energy reported adjusted EBITDA (earnings before interest, tax, depreciation, and amortization) of $549 million for the quarter, which was 43% higher than in 1Q17. NRG's Retail segment reported adjusted EBITDA of $188 million in 1Q18 against $133 million in 1Q17. The Generation segment, NRG's mainstay, posted adjusted EBITDA of $147 million, compared to $54 million in 1Q17.
NRG Energy announced its agreement to buy retail power provider XOOM Energy for $210 million last month. The acquisition is expected to increase NRG's adjusted EBITDA by $45 million on an annual basis.
At the end of 1Q18, NRG Energy realized $80 million of its 2018 cost savings target as part of its transformation plan. It expects up to $3.2 billion of cash proceeds from planned asset sales in 2018. NRG Energy has maintained an adjusted EBITDA guidance range of $2.8 billion–$3.0 billion for 2018.
For NRG Energy's recent market performance and valuation, see Comparing NRG Energy's Valuation to Its Peers.