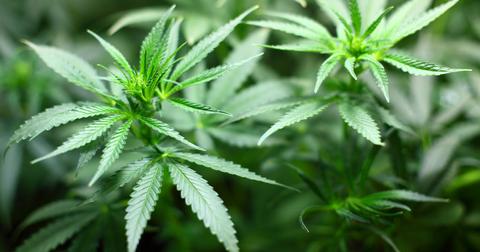 Moody's Expects Marijuana to See Limited Revenue
By Adam Jones

Updated
Moody's on the marijuana industry
On May 8, Moody's provided insights into the potential of the US and Canadian marijuana industries, discussing the potential impact of regulated medical and recreational marijuana on companies and governments. Here's what Moody's had to say.
Article continues below advertisement
For the US market
Moody's vice president and senior analyst Grayson Nichols stated that tax revenue from the marijuana industry for state and local governments was only "marginally credit positive," adding that for states such as Colorado and California, their share of annual fund revenue would remain small.
For the Canadian market
For the Canadian market, Nichols stated that marijuana earnings as a share of overall funds following its legalization "would likely remain negligible," and that compliance costs for municipalities would further burden provinces.
Moody's vice president and senior credit officer Michael Yake stated that "given Canadian provinces' limited experience with legalization, competitive pressures and calls to offset the costs of increased policing, we anticipate limited fiscal gain from legalized marijuana." He added that legalization could boost employment while reducing judicial burden and offering a new revenue stream.
Article continues below advertisement
For companies
Moody's also provided insights into what the marijuana industry could mean for existing players (HMMJ). For alcoholic beverage companies, Moody's stated that marijuana or newly formulated drinks could replace alcoholic beverages, particularly for Constellation Brands (STZ), which acquired a stake in Canopy Growth (WEED) last year.
Moody's also indicated that the marijuana market seems to be a natural fit for tobacco companies such as Altria (MO) and Vector Group (VGR), which already have a distribution network in place. These companies are facing declining tobacco consumption trends, as shown in the above chart,
US pharma companies seeking to commercialize marijuana could have long-term opportunities, while existing players providing medication to treat anxiety, pain, and depression could see sales pressured by marijuana-related drugs. Moody's concluded that it was cautious but optimistic about the marijuana industry.