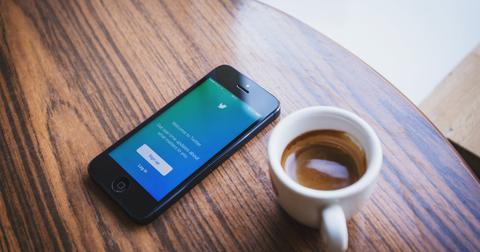 Is Twitter's Video Push Worth the Effort?
By Neha Gupta

Updated
Over 80% of Twitter live broadcasts reach global audience
When it comes to business strategy, social media operators Twitter (TWTR), Facebook (FB), Google, and Snap (SNAP) all seem to think the future is in video. For Twitter, particularly, video is a big business already. The company has continued its video deal making. It has signed more than 30 new video contracts in the first quarter of 2018, adding to the nearly two dozen video contracts signed in the prior quarter. The company streamed more than 1,300 live broadcasts in the first quarter of 2017 with about 80% of those live broadcasts reaching its global audience.
Article continues below advertisement
Video contributed over 50% of advertising revenue in first quarter of 2018
At Twitter, the video business isn't just growing in terms of a larger library and wider content variety, but video is also pulling in more revenue for the company. In the first quarter of 2018, video contributed more than 50% of the company's advertising revenue. Twitter generated $575 million in advertising revenue in the quarter. Furthermore, video was Twitter's fastest-growing ad format in the first quarter.
Twitter monetizes its videos through pre-roll and mid-roll commercials. Google employs similar video monetization models on its YouTube platform. In recent quarters, Google parent Alphabet (GOOGL) has been highlighting YouTube as a key growth driver.
US digital video ad spending poised to exceed $22 billion by 2021
In their video pushes, Twitter and its fellow online ad providers including Verizon's (VZ) Oath subsidiary have their sight on the digital video advertising market, which has continued to expand as brands shift from traditional television commercials to online where it is easier to reach young people.
In the US alone, digital video ad spending is poised to grow to $22.2 billion by 2021 from $13.2 billion in 2017, according to eMarketer.