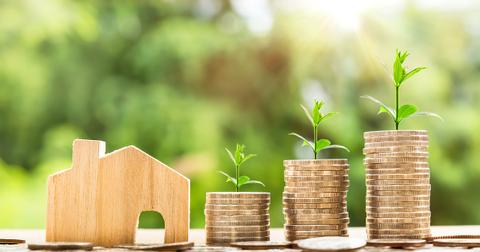 How Precious Metals Are Moving in Relation to Core Indicators
By Meera Shawn

Updated
Gold and silver price fluctuations
Gold and silver were marginally weak on Monday, May 7, declining 0.04% and 0.13%, respectively. Gold traded at $1,312.20 per ounce. Its RSI level has dropped to 30.0, which hints at a near-term reversal in its price. Its implied volatility remained at 9.1%. 
Silver traded at $16.40 per ounce, its RSI level was 42.2, and its implied volatility was 17.2%. Platinum and palladium rose 0.33% and 0.50%, respectively, on the same day and traded at $913.00 and $974.50 per ounce, respectively.
Article continues below advertisement
The drop in gold and silver was primarily due to the revival of the US dollar (UUP). The DXY Index, which prices the dollar against a basket of six major world currencies, increased 0.20% on May 7. It has risen 2.9% over the last month while gold prices have retreated 1.5% during the previous month.
Inverse relationship
The chart above depicts the inverse relationship between gold and the dollar over the last month. Because precious metals are dollar-denominated assets, a rise in the dollar is negative for precious metals. Likewise, a decline in the dollar boosts dollar-based assets.
During the last week, two Federal Reserve officials noted that they're keeping an open mind with respect to the total number of rate hikes for the year. An increase in interest rates would also be negative for precious metals, as they bear no intermediary cash flows. Although the relationship between interest rates and gold isn't as precise as the relationship between the dollar and gold, it could be called an inverse relationship.
The SPDR Gold Trust ETF (GLD), the world's largest gold-backed exchange-traded fund, fell 0.17% on May 4. The mining companies that joined the fall in gold and silver on May 7 included AngloGold Ashanti (AU), Eldorado Gold (EGO), Barrick Gold (ABX), and Pan American Silver (PAAS). These miners fell 3.8%, 2.7%, 0.82%, and 0.85%, respectively.