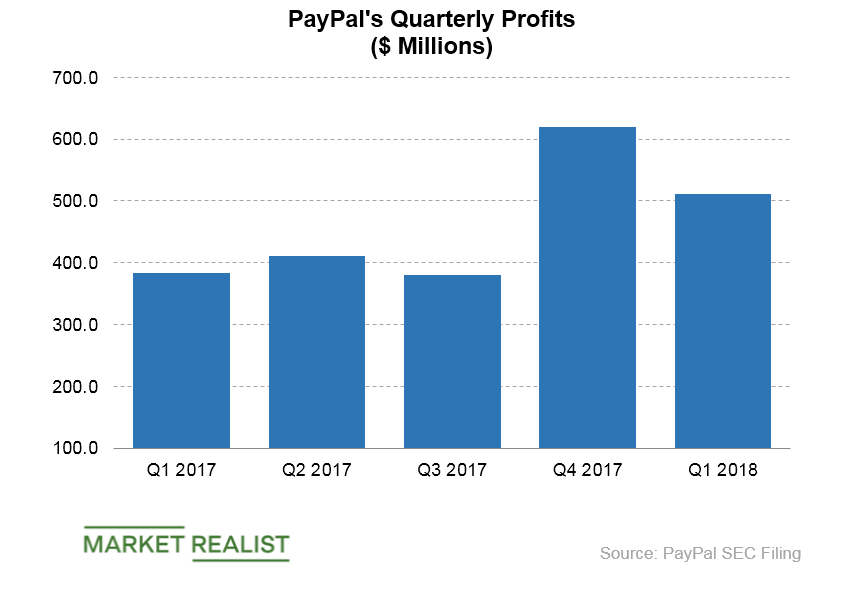 How Apple, Google, and Others Are Paving the Way for PayPal
Making smartphones more accessible
Apple and Alphabet's (GOOGL) Google are looking to expand in India's smartphone market by selling more affordable handsets, according to media reports. The rise of Xiaomi as the top smartphone vendor in India is largely credited to its competitively priced handsets.
By building lower-cost smartphones, Apple, Google, and Xiaomi are contributing to the deepening penetration of mobile phones in emerging markets where most people are unbanked. For PayPal (PYPL), deepening mobile penetration in emerging markets is widening its addressable market.
Article continues below advertisement
PayPal eyeing 1.4 billion potential customers in emerging markets
According to PayPal's estimates, about 2 billion people worldwide don't have access to basic finance services such as checking and banking accounts. But a lot of them own a mobile device. PayPal estimates that about 1.4 billion unbanked people have mobile devices.
In a recent CNBC interview with Mad Money host Jim Cramer, PayPal's CFO John Rainey suggested that a mobile device may be all that PayPal needs to convert an unbanked person into a customer. He said that with a mobile device, PayPal can put all the power of a bank branch into the hands of an unbanked person, thus enabling them to join the world of e-commerce and online shopping.
PayPal had 237 million active customers globally at the end of March.
PayPal's profit rose 33%
By extending financial services to more people, PayPal hopes to grow its revenues and profits. It generated $511 million in profits in the first quarter, which was an increase of 33% year-over-year. PayPal's rival Square (SQ) posted a $24 million loss in the first quarter, while Amazon (AMZN) posted a $1.6 billion profit. Synchrony Financial (SYF) reported a $640 million profit in the same quarter.