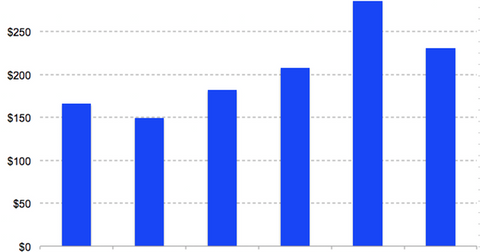 Here's How Snapchat Is Tweaking Snap Map
By Sanmit Amin

Updated
Snapchat has had a bumpy 2018
Snapchat (SNAP) initially gained traction due to its unique ephemeral sharing capabilities. However, Facebook (FB) cloned the idea on all of its apps, starting with Instagram, which led to slower user growth for Snapchat.
Snapchat is still reeling from user backlash to its controversial redesign, which it rolled out in February. Snapchat faces a threat as a result of these two factors and is launching new features in an effort to recapture its users. Recently, it introduced a tweak to the redesign, which reinstated some of the features from the old version.
Snapchat lets you send and request real-time locations
According to Tech Crunch, Snapchat is launching a new location feature that lets users send real-time locations to their friends and request their locations. This is less invasive than the previous version, which allowed all friends to see the users' locations.
According to Tech Crunch, Snapchat confirmed that it was rolling out the new feature to iOS and Android users. Snapchat hopes that the new location feature could lead to more users using Snap Map. As Tech Crunch observed, Snap Map and the Discover tab are now the only features that are unique to the app, as Facebook has cloned its ephemeral feature.
Snap (SNAP) stock is down 26.7% in 2018.