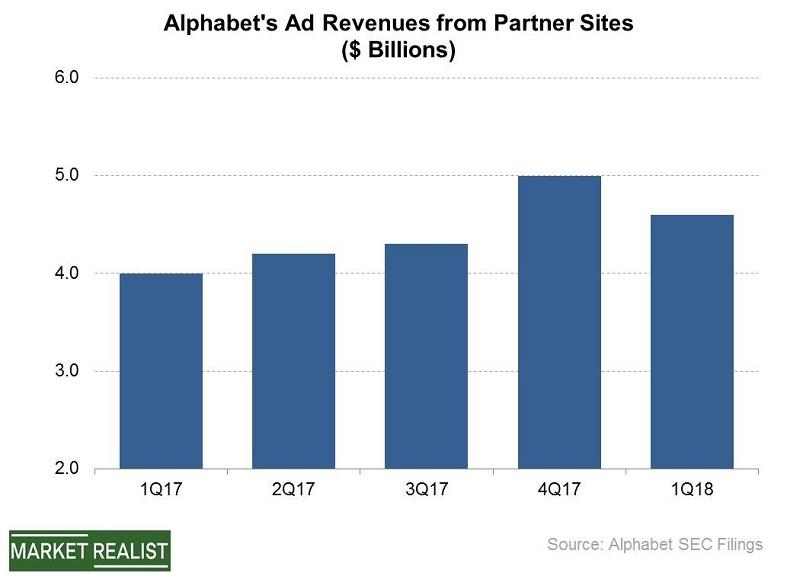 Google and Publishers Disagree on the EU's Privacy Regulation
By Neha Gupta

Nov. 20 2020, Updated 3:22 p.m. ET
Law restricts tracking of Internet users
The European Union's new privacy regulation seems to be creating tensions between Alphabet's (GOOGL) Google and its media partners even before it arrives.
Some major publisher trade groups have accused Google of pushing them to accept unreasonable responsibilities under the European Union's new privacy regulation, which takes effect on May 25.
The European Union's new privacy law, known as the GDPR (General Data Protection Regulation), prohibits the tracking of Internet users without their permission. As such, Internet companies such as Google, Facebook (FB), and Amazon (AMZN) must obtain consent from users of their digital services before they can collect their personal data. Companies such as Google and Facebook rely on the personal data collected from their users to deliver targeted advertisements, which are believed to be more profitable.
Article continues below advertisement
Google seeks to be a controller of publishers' data
In update terms for its media partners, Google seeks to be a controller of the data that publishers collect from their online readers. But publishers are unhappy with that, preferring Google to be a data processor rather than a data controller. They argue that as a data controller, Google would have more of a say in how the data they collect are used. But Google doesn't see it that way, instead saying that the GDPR requirements have created a lot of confusion and that it will try to explain to publishers what this means in updated terms.
Many media publishers rely on Google's advertising technology to monetize their digital content, and in that process, they generate revenue for Google as well. In 1Q18, Google generated $4.6 billion in revenue by running advertisements on its partners' websites and apps. Google generated $26.6 billion in advertising revenue overall in 1Q18 compared to Facebook's $11.8 billion and Twitter's (TWTR) $575 million. Snap (SNAP) generated $229 million in advertising revenue in the quarter.