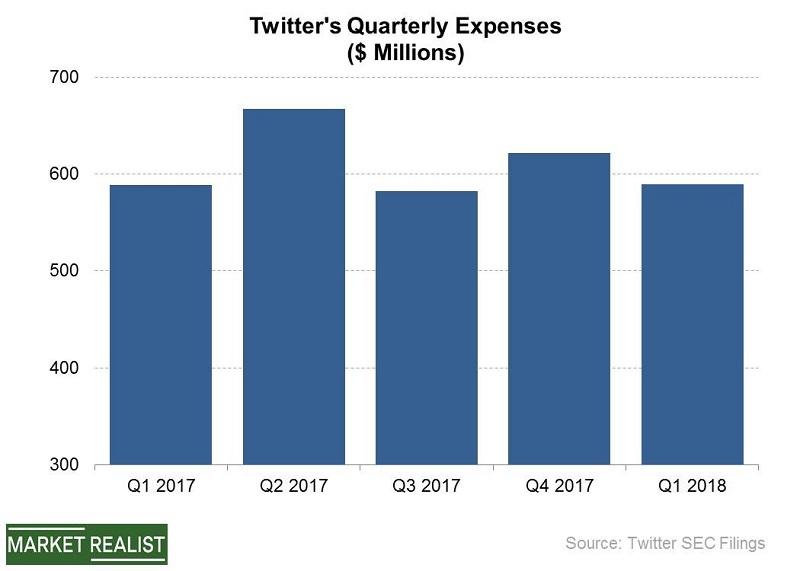 Did Twitter Discover a Low-Cost Approach to Platform Policing?
By Neha Gupta

May. 28 2018, Updated 7:31 a.m. ET
Algorithm update to help curb abuse
Twitter (TWTR) recently launched a renewed effort to make its social media platform safer by addressing rampant problems such as trolling, harassment, and abuse, which are some of the reasons the company has struggled to grow its user base.
To curb the unwelcome activities that could be causing people to avoid its platform or limit their usage of its social media services, Twitter announced that it was updating its algorithm to suppress the reach and circulation of potentially poisonous tweets. The update would result in offensive tweets being buried in search results to reduce their negative impact.
Article continues below advertisement
New approach isn't labor-intensive
With the algorithm update, Twitter will utilize behavioral signals, such as how people react to messages, to assess whether messages are hurting or contributing positively to conversations of its platform. The company is optimistic that the new approach will significantly improve the user experience.
Twitter's new platform policing approach isn't labor-intensive in that the company doesn't have to hire more moderators to make it work. In contrast, Facebook (FB) and Google (GOOGL) have talked about hiring armies of content moderators as part of their efforts to curb the spread of offensive or misleading posts on their platforms.
Twitter's expenses were flat in the latest quarter