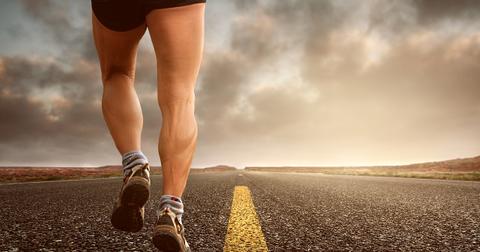 Can Gold Stocks Catch Up to Broader Equities and Gold Prices?
By Anuradha Garg

Updated
Are gold miners cheaper than broader equities?
Gold miners as a whole have started looking inexpensive compared to the broader equities. The average ratio between the NYSE Arca Gold Miners Index (GDX) and the S&P 500 Index (SPX)(SPY) ratio is 0.23 compared to the ten-year average of 0.70. 
While the broader equities valuation continued to increase, the valuations of gold stocks didn't keep pace and the ratio declined. Gold miners haven't kept pace with the growth in gold prices in recent years.
Article continues below advertisement
Miner-specific issues
Some of the miners' underperformance compared to gold can be explained by company-specific issues that caught up with the miners. These factors included geopolitical concerns, mine-specific issues, and cost and debt overruns. 
The outlook for gold hasn't been entirely bullish. Several factors have created a tug of war between the bulls and bears for gold prices (GLD). Please read Bulls versus Bears: What's Driving Gold? for more on this topic and the outlook for gold prices. 
Gold miners are expected to outperform gold when it's at high levels and is increasing. Gold's inability to hold onto a rally over the past two years has created unease in investors. Therefore, gold would need a sustainable bull run before gold miners could catch up to gold.
Gold stocks
Gold companies have emerged as leaner and more profitable businesses after gold prices fell from their peak in 2011. These companies made some acquisition decisions at the peak of the cycle, which didn't prove to be that successful and resulted in significant debt. Newmont Mining (NEM) and Barrick Gold (ABX) are the prime examples of this trend, although these concerns have been addressed. 
Most of these companies are focusing on improving their cost structures and production profiles. However, these companies aren't seeking growth for the sake of ounces. Because gold companies haven't focused on productivity and have become competitive, they're expected to close their valuation gaps on gold and start trading higher.
In this series, we'll categorize precious metal miners into the following five categories, based on their key characteristics:
senior gold miners
South African gold miners
royalty and streaming companies
intermediate gold miners
silver miners
We'll discuss the valuation multiples of miners from each category with respect to their close peers, and we'll compare their valuations with their peers and historical averages. We'll also evaluate how the valuations could move going forward. Continue to the next part for a look at the valuations for senior gold miners.
Check out all the data we have added to our quote pages. Now you can get a valuation snapshot, earnings and revenue estimates, and historical data as well as dividend info. Take a look!