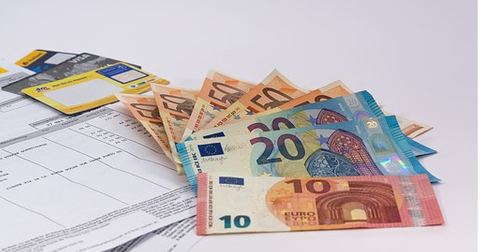 Will Eastman Chemical's Debt Position Continue to Improve?
By Peter Neil

Updated
Eastman Chemical's debt
At the end of 2017, Eastman Chemical (EMN) reported debt of $6.54 billion compared to $6.59 billion in 2016. Though the debt remained more or less the same on a year-over-year basis, it has been sliding down since 2015. EMN's debt has fallen from $7.55 billion in 2014 to the present $6.59 billion, which indicates the company has started the deleveraging process and we can expect it to get better and better with steady free cash flow in place. The chart below shows long-term borrowings and borrowings due within one year.
In 2014, EMN's debt increased substantially due to the issuance of new notes to finance the acquisition of Taminco. Since then, EMN's debt has been on a declining path.
Article continues below advertisement
Debt-to-equity ratio
EMN's stockholder equity grew by 17.3% in 2017, and a marginal reduction in debt has resulted in an improved debt-to-equity ratio. At the end of 2017, EMN's debt-to-equity ratio stood at 1.21x compared to the industry average of 0.99x. EMN's peers LyondellBasell (LYB), Westlake Chemical (WLK), and Huntsman (HUN) have debt-to-equity ratios of 0.96x, 0.79x, and 0.88x, respectively. Although EMN has the highest debt-to-equity ratio among peers and this ratio is slightly above the industrial average, the strong free cash flows could help EMN to repay some of its debt early to improve its leverage position further.
Free cash flows
In 2017, EMN generated a free cash flow of $1.0 billion. In the past five years, EMN has consistently seen free cash flows of more than $750 million. The company has used the majority of its free cash flow for dividends and business expansions. However, in 2018, EMN has mentioned debt repayment as one of its top priorities.
Investors can indirectly hold Eastman Chemical by investing in the iShares Edge MSCI Multifactor Materials ETF (MATF), which has invested 4.6% in Eastman Chemical as of March 29, 2018.