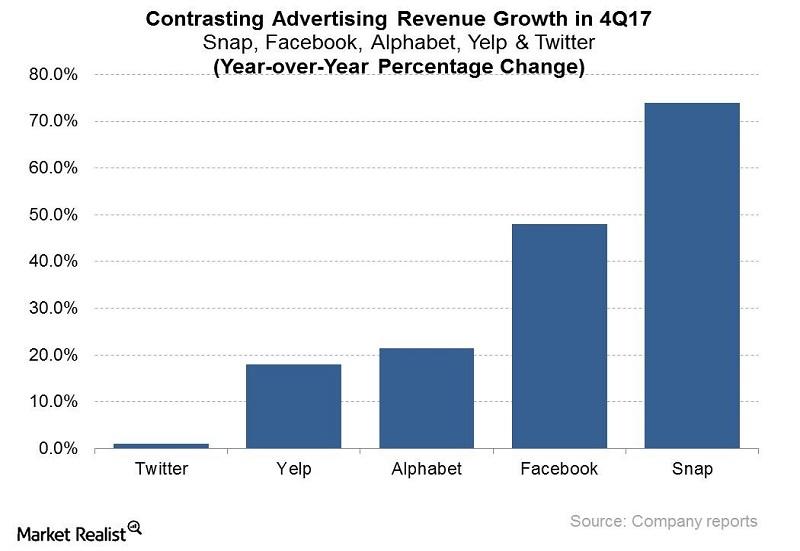 Why Would Snap Cut Advertising Sales Jobs?
Is Snap correcting for over-hiring?
The job reductions Snap (SNAP) carried out in March 2018 were primarily in the engineering and sales departments, the company revealed in a regulatory filing. According to a Bloomberg report, the sales job cuts were mostly in the advertising division, where the company eliminated ~100 positions.
The recent layoffs at Snap were seen as a response to over-hiring at the company, particularly in the period leading up its IPO (initial public offering) in March 2017. As it prepared to go public, Snap may have gone on a hiring spree to expand its advertising team in anticipation of stronger competition with Facebook (FB), Alphabet's (GOOGL) Google, Twitter (TWTR), and Yelp (YELP) for advertising funds. Snap could now be whittling down its advertising team, as it has improved its advertising product.
Article continues below advertisement
Automated ad selling
In February, Snap said its advertising business had changed profoundly over the past year thanks to the automation of the ad-selling process. The company disclosed that more than 90% of its ads had been bought programmatically or through an automated process in 4Q17. As it shifts to automated ad selling, Snap may see a reduced need for maintaining a large arm of advertising sales personnel. Snap's advertising revenue rose 74% year-over-year in 4Q17.
Yelp and Google hiring for sales
As Snap appears to be moderating its hiring or even cutting sales jobs, Yelp and Google are continuing to hire in their sales divisions. Yelp added ~800 sales jobs in 2017, while Google is hiring in sales for its cloud computing unit.