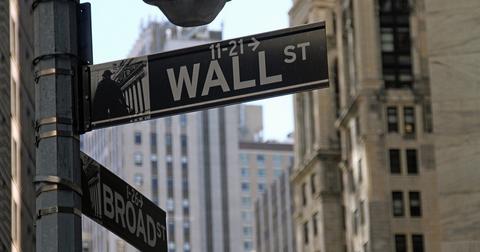 Why Morgan Stanley Believes the Bull Market Will End Soon
By Sarah Sands

Updated
Morgan Stanley on the recent bull market
On Tuesday, April 17, 2018, leading investment firm Morgan Stanley (MS) shared its views on the bull market in a research report.
According to the report, the positive impact of the fiscal policy has already been priced into the market movement and won't add more value to any future movement. The bull market has been mainly driven by the expectation of a huge tax reform and improved government spending. The phenomenal $1.5 trillion tax reform bill was passed by Congress in December 2017, and the $1.3 trillion government spending bill was passed in early 2018.
Article continues below advertisement
The broader market S&P 500 Index (SPY), the Dow Jones Industrial Average Index (DIA), and the NASDAQ Composite Index (QQQ) rose 26.5%, 31.3%, and 43.8%, respectively, from November 8, 2016, to April 18, 2018. The bull market had one of its greatest performances in that period. Since the US presidential election in November 2016, we've seen a continuing rally. However, in recent months, the indexes have seen some correction.
Morgan Stanley wrote, "The feelgood aspects of said policy appear at or nearly in the price of US markets, whereas the downsides are less accounted for. While there's a fair amount of debate about how much this fiscal expansion extended the economic cycle, for markets our analysis suggests we're closer to the end of the day than the beginning."
In the next part of this series, we'll analyze Morgan Stanley's view on big returns.