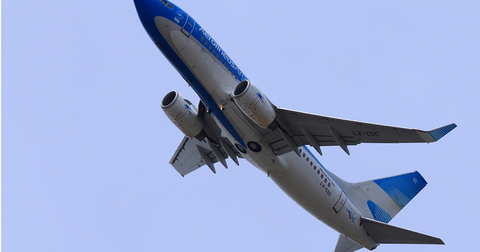 Why Boeing Stock Is Set for a Roller-Coaster Ride
By Samuel Prince

Updated
China's tariffs and Boeing
On April 4, 2018, China retaliated after President Donald Trump proposed up to $60 billion in tariffs on Chinese merchandise by imposing its own tariffs on US imports. China plans to impose a 25% tariff on 106 products from the United States. They include chemicals, soybeans, cars, and planes weighing 33,000–99,000 pounds.
China's tariff could negatively impact some older Boeing (BA) narrow-body models. However, it remained under wraps about how much the Chinese tariffs would impact BA's newer aircraft. The documents from China's Minister of Commerce weren't comprehensive due to a lack of details in the announcement. It also didn't cover all airplane characteristics.
Article continues below advertisement
Dow Jones Industrial Average and Boeing's price movement
China's declaration sent shivers to the Dow Jones Industrial Average in early trading on April 4, 2018. The index fell 500 points before rallying in the late morning and early afternoon. However, the index bounced back and rose 231 points to close at 24,264.30 that same day. That was due to the market's perception that the Chinese move was more of a tactic than a policy.
After Boeing passed General Electric (GE) as the most valued company by market capitalization in the United States, Boeing became an influential component in the Dow. On April 4, 2018, Boeing stock fell 1% to close at $327.44. The stock's 52-week high was $371.60, and its 52-week low was $175.47. BA was trading at a 13.5% discount to its 52-week high. In the last month, Boeing fell 5%. But as of April 4, the stock has risen 11% year-to-date. Let's see how its peers have fared since January 1, 2018.
The SPDR S&P 500 ETF (SPY) has fallen 1.2% since the beginning of 2018.
In this series
In this short series, we'll assess why China matters for Boeing. We'll also gauge the extent to which Boeing will be impacted due to China's tariffs on specific airplanes. Finally, we'll look at analyst recommendations for the world's largest aerospace company and its peers.