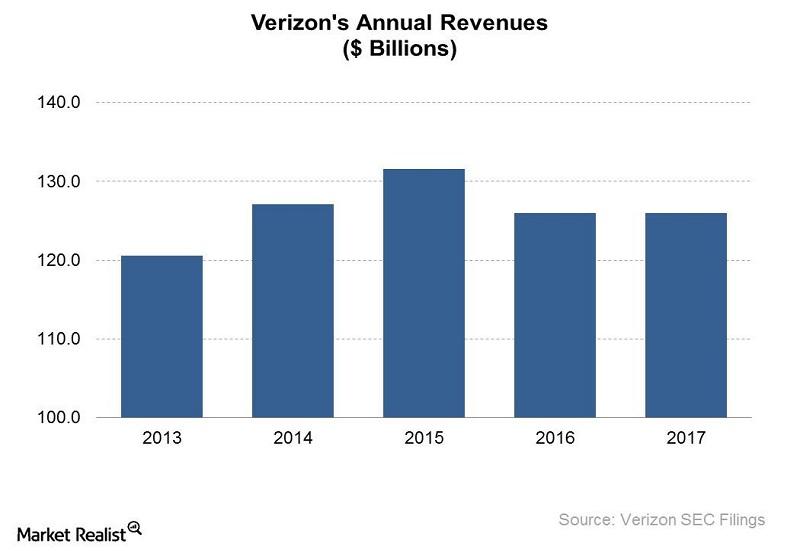 Straight Path Incurred a Higher-than-Expected Cost for Verizon
By Ruchi Gupta

Apr. 19 2018, Updated 7:31 a.m. ET
Verizon absorbed $38 million breakup fee on behalf of Straight Path
Verizon (VZ) finally won regulatory approval to close its purchase of Straight Path. Verizon battled with AT&T (T) for Straight Path, with Verizon's $3.1 billion offer for Straight Path carrying the day. AT&T had sought to acquire Straight Path for $1.6 billion.
Despite being rebuffed, AT&T harvested $38.0 million in termination fees for its attempt to acquire Straight Path. Verizon footed the termination fee bill on behalf of Straight Path.
Article continues below advertisement
Verizon and Straight Path paid $614 million to settle with the FCC
However, absorbing a $38.0 million termination fee wasn't the only additional cost that Verizon had to bear in its pursuit of Straight Path. Verizon and Straight Path paid a $614.0 million penalty to settle an FCC investigation into allegations that Straight Path broke certain rules.
According to the FCC, Straight Path failed to utilize about 1,000 spectrum licenses, thus violating the rules that prohibit companies from keeping airwaves idle.
Dish Network (DISH), alongside T-Mobile (TMUS) and Comcast (CMCSA), won significant portions of spectrum during a government airwaves auction completed last year. Dish Network is also under pressure to put its spectrum holding into use to avoid being fined.
Verizon is eying 5G
Straight Path is in possession of airwave licenses that are deemed crucial to the deployment of 5G services. Verizon, AT&T, T-Mobile, and Sprint (S) are all racing to launch 5G services in late 2018 or early 2019.
Mobile operators like Verizon are banking on 5G to enable them to open up new revenue sources. Verizon reported $126.0 billion in revenues in fiscal 2017, which was flat in relation to fiscal 2016.