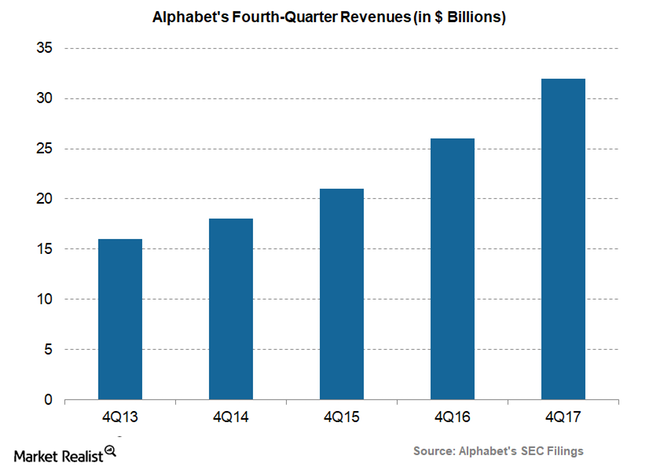 Oracle Wins the Latest Battle against Google
By Sanmit Amin

Apr. 2 2018, Updated 3:59 p.m. ET
Court rules that Google violated Oracle's copyright
On Tuesday, March 27, a federal appeals court ruled that Alphabet's (GOOGL) Google violated copyright law by using software giant Oracle's (ORCL) Java APIs (application program interface) to make the Android smartphone operating system. APIs are brief extracts of code that direct one program to another.
The case is now back in the hands of the district court, which will decide how much the search-engine giant should pay Oracle. However, the former can appeal to the Supreme Court. The software company had previously sought a whopping $8.8 billion in damages, which represents over 27% of Alphabet's 4Q17 revenue in a battle that has stretched for nearly eight years.
Article continues below advertisement
How the ruling can impact the industry
If the ruling stands, it could have a big impact on the software industry, as it could limit "fair use" defense in such cases. Google has argued that its use of Oracle's Java software fell under fair use, which was agreed upon by a jury back in 2016.
The ruling is dividing Silicon Valley, as it gives software makers more legal muscle but negatively affects companies hoping to develop new apps on smartphones and PCs. The new regulations could make it costly for developers who use Java and similar copyrighted software to create more apps.
Alphabet stock fell 4.6% on Tuesday amid a broader market decline.