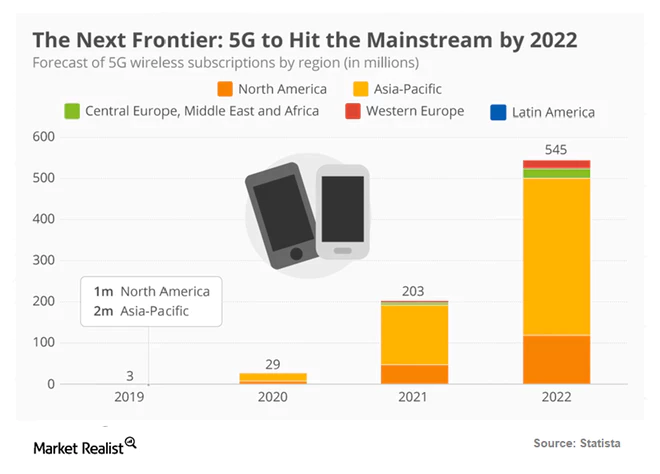 Melita Partners with Ericsson in the 5G Space
By Adam Rogers

Apr. 9 2018, Published 3:16 p.m. ET
An overview of the partnership
Recently, Melita announced that it has partnered with Ericsson (ERIC) to modernize its mobile networks. Melita is a telecommunications company that provides services in verticals including cable television, broadband Internet, and mobile telephone.
Melita Mobile should now be able to provide customers with a 4.5G mobile network with initial Internet speed up to 200 Mbps. This speed is expected to ensure a smooth video viewing experience for users.
Article continues below advertisement
Mario Bacchini, head of Ericsson Malta, stated, "By deploying 5G-ready infrastructure we embark on a new chapter in our long-term partnership with Melita. Our leading solutions will give Melita the flexibility it needs to meet a growing demand for new 5G and IoT use cases, while significantly improving user experience."
This move should also help Melita roll out 5G networks as soon as Ericsson makes the technology available.
5G should be available in the mainstream by 2022
While the initial mobile networks targeted customers, 5G is expected to serve individuals as well as enterprises. With mobile data traffic estimated to increase eight times over by 2023, there should be demand for a more secure, more efficient, and faster mobile network.
In the previous part of this series, we saw that Ericsson expects to lead the 5G market. It has been working with several partners in this space and has estimated the first commercial networks will be available by 2019. Mass deployment of 5G networks will most likely start by 2020.
Statista has estimated that 5G wireless subscriptions will reach 545 million by 2022. Ericsson announced a deal with Verizon (VZ), Europe's (EFA) Vodafone (VOD), and Swisscom in the 5G space. Ericsson has collaborated with 45 universities and 22 industry partners.