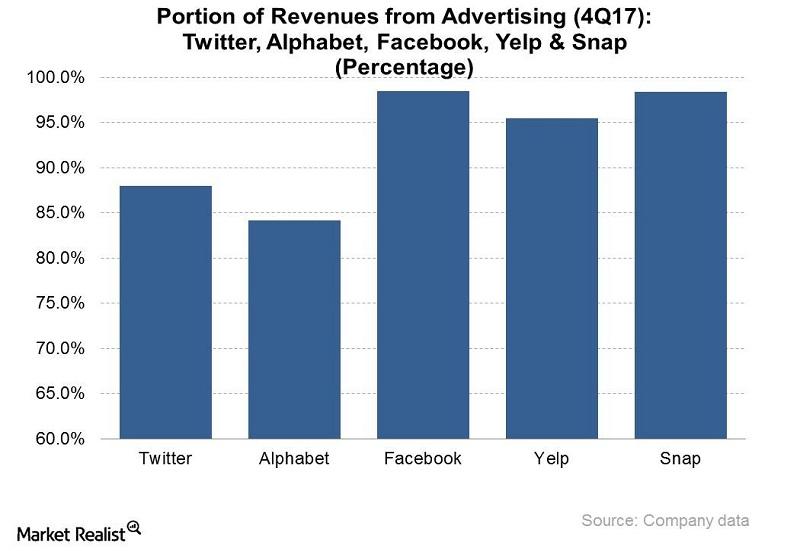 How Twitter Approaches Influencer Marketing
By Ruchi Gupta

Apr. 6 2018, Updated 9:02 a.m. ET
Most marketers see influencer marketing budgets rising in 2018
Twitter (TWTR), Facebook (FB), Google (GOOGL), and Snap (SNAP) live off of advertising, and they are constantly looking for new ways to encourage marketers to spend more of their advertising funds with them. Influencer marketing is one of the ways Facebook and Twitter are leveraging to attract more advertising.
More and more brands are realizing that the influencer effect can be a powerful marketing tool. According to a WhoSay study cited by eMarketer, 70% of US agency and brand marketers agree that influencer marketing budgets will go up in 2018. That's more than last year when 50% of US marketers said influencer marketing budgets would increase.
Article continues below advertisement
Influencers emerging as genuine media
Influencers are individuals who have sway over a large group of potential buyers, especially young people on the Internet.
In addition to 70% of marketers expecting influencer marketing budgets to increase this year, 82% of them agree that influencers are a genuine form of media whose impact is measurable.
Marketers: Challenging to land the right talent
For brands looking to leverage the influencer effect to boost their marketing efforts, there is a challenge. More than 70% of marketers say that finding the right influencer talent for a brand campaign is challenging. Here's where Twitter comes in.
Twitter runs the talent agency known as Niche. Through Niche, Twitter connects social media stars with brands that can pay for their influence to market their products. Considering that brands are eager to partner with influencers, Niche could help Twitter increase its share of digital advertising funds. Twitter, Snap, Amazon (AMZN), and Yelp (YELP) each accounted for less than 5% of US digital ad spending in 2017, according to eMarketer.