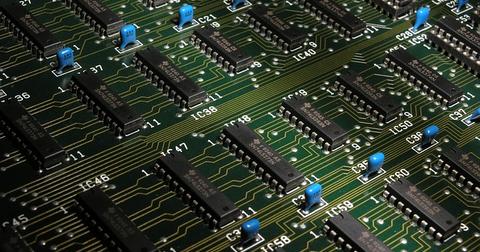 How FAANG Stocks Have Affected S&P 500's Returns
By Sanmit Amin

Updated
FAANG stocks now make up 11% of the S&P 500
The so-called FAANG stocks—Facebook (FB), Amazon (AMZN), Apple, Netflix (NFLX), and Google-parent Alphabet (GOOGL)—now make up over 11% of the S&P 500 Index. These weights in the index are double what they were five years back. Despite the recent carnage with declines of 16.2%, 3.7%, 4.1%, 5.9% and 11.6% in those stocks between March 12 and March 29, these five stocks still have a combined market cap of over $2.8 trillion as of March 29.
Article continues below advertisement
FAANG stocks have a massive effect on S&P 500 and global indexes
These companies have seen tremendous growth over the years, which given their sizes, has caused significant increases in their weight in the S&P 500 Index. Thus, investors who have adopted passive strategies by buying index-based funds have large exposure to these tech stocks. However, as a result, the recent declines have had a substantial effect on the broader markets. Most tech stocks have plunged since Facebook's Cambridge Analytica fiasco.
Given the uncertainty that the fiasco has caused in regards to the outlook of the tech sector, any further declines in the FAANG stocks could have an immense effect on the S&P 500 Index and the funds that track them. This uncertainty has had a spillover effect around the world, as global indexes have been choppy too.