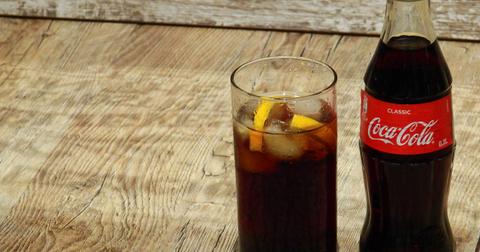 Coca-Cola's 1Q18 Revenues Beat Estimates, Strong Organic Growth
By Sirisha Bhogaraju

Updated
Revenues exceed expectations
Coca-Cola (KO) reported its 1Q18 results on April 24. The leading nonalcoholic beverage company exceeded analysts' estimates for revenues and earnings. The company's revenues of $7.6 billion in 1Q18 easily exceeded the consensus analysts' estimate of $7.3 billion.
Coca-Cola stock fell 2.1% on April 24 after rising in the premarket session. Despite better-than-expected results, its stock fell on concerns about the sugar tax in the UK and rising freight costs in the US. 
In the company's 1Q18 conference call, Coca-Cola's CEO, James Quincey, stated that the company has been reformulating its products to reduce sugar levels. It has also focused on smaller packaging to ensure that about two-thirds of its products are not subjected to the UK sugar tax.
Article continues below advertisement
Year-over-year changes
Coca-Cola's reported that its revenues beat expectations but declined for the 12th straight quarter in 1Q18. The 16.4% decline in the company's 1Q18 revenues reflected the impact of its efforts to refranchise its bottling operations. The refranchising of its bottling territories had a 26.0% negative impact on the company's revenues in the first quarter.
Strong organic growth
Coca-Cola's organic revenues (excluding the impact of acquisitions and divestitures) grew by an impressive 5.0% in 1Q18. This growth was a result of a 4.0% increase in concentrate shipments and a 1.0% favorable impact of price and mix. The company's organic revenue growth in 1Q18 was driven more by volume and, to a lesser extent, by pricing in contrast to the trend in recent quarters.
The company's organic revenues grew across all of its geographic operating segments. The organic revenue growth of the company's EMEA (Europe, Middle East, and Africa), Latin America, North America, and Asia-Pacific segments were 8.0%, 6.0%, 1.0%, and 3.0%, respectively, in 1Q18. The company kept its organic revenue guidance intact and expects ~4.0% growth in 2018.
Rival PepsiCo (PEP) is expected to announce its 1Q18 results on April 26. Analysts expect PepsiCo's revenues to rise 2.6% to $12.4 billion in fiscal 1Q18.
We'll discuss Coca-Cola's volumes in the next part of this series.