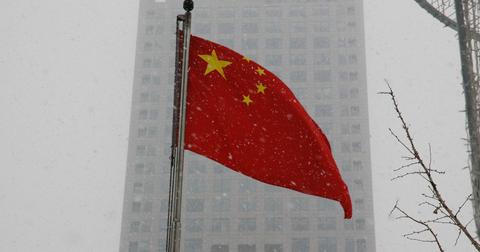 Can You Avoid the Tariff Trouble in the S&P 500?
By JP Gravitt

Updated
I was hoping to feel better about the market
Over the last couple of days, the market had given some reasons to be more positively inclined. The Dow Jones Industrial Average (DIA) opened on the lows on Wednesday only to rally back strongly and tack on another percent yesterday. Since Monday's close, it had rallied 850 points and held the 200-day moving average. But with yesterday's announcement of another $100 billion of goods coming from China to be hit with tariffs, we're opening sharply lower again. We had nice bounce-backs in FAANG names (FB)(AMZN)(AAPL)(NFLX)(GOOGL), which collectively rallied 4.5% in three days. Rates had moved back up slightly, indicating a steeper yield curve (TBT). We even had the market shrugging off the tariffs to some degree.
Let's look at the puts and takes.
Article continues below advertisement
Technicals
Some charts looked like they were trying to bottom and had made a little V-move back up. We really need to see a much stronger move off the support or we probably can't get a victory here. The larger technical picture is still challenging—with overall charts breaking down, the 50-day moving average turning lower, and many stocks down through all support.
Conclusion: mixed. We would need a much sharper move up to feel better.
Leadership
FAANG did bounce, as did financials (XLF), but semiconductors (SMH) and biotech (IBB)—the historical risk-on sectors—fell from the highs yesterday, so their bounce looks weak.
Conclusion: mixed. We would like to see the risk-taking sectors come back.
Article continues below advertisement
Tariffs
The market did kind of decide to shrug off tariffs and hope they were more of a bargaining chip. But as soon as we feel a little good about them, we get another announcement from President Trump.
Conclusion: not out of the woods yet. If we shrug off the tariffs today, that would be a big win for the market.
Rates
This is kind of a no-win situation. When rates drop significantly, the market worries about no growth. When they move up, the market worries about choking off growth.
Conclusion: looking for Goldilocks in the 2.85% range for the ten-year and slow, telegraphed moves by the Fed.
Article continues below advertisement
Earnings and valuations
On deck—it's just too soon to tell. Valuations are getting more reasonable.
Net-net, it's tough to say we're out of the woods here, but some positive signs have emerged. Let's assume the market stays worried about tariffs at least. Where can investors stay out of the firing line?
S&P 500 sector performance in the tariffs era
The market announced or realized the tariffs on steel and aluminum on February 1, so all the data is from that date. Take a look at how each S&P 500 (SPY) sector has performed since tariffs became an issue, from best to worst:
Utilities, 1.0%
Real estate, 1.7%
Consumer discretionary, 3.4%
IT, 3.9%
S&P 500, 5.8%
Industrials, 6.0%
Materials, 6.8%
Healthcare, 7.0%
Financials, 7.3%
Consumer staples, 8.2%
Telecom, 9.1%
Energy, 9.4%
Obviously, the utilities (XLU) and REITS are US-based, and with their high yield, it makes sense for them to do the best. It was interesting to see how well technology is doing, given the FAANG problems and the idea that tariffs will hurt semi companies because of all the manufacturing in China. The oddest factor to me is the telecom underperformance.
The bottom line? Let's hope that cooler heads prevail with regard to tariffs and that earnings are strong.
—JP Gravitt
Please email me with any market questions or comments at jp@marketrealist.com. You can also hit me up on the Market Realist Facebook page or Twitter account.