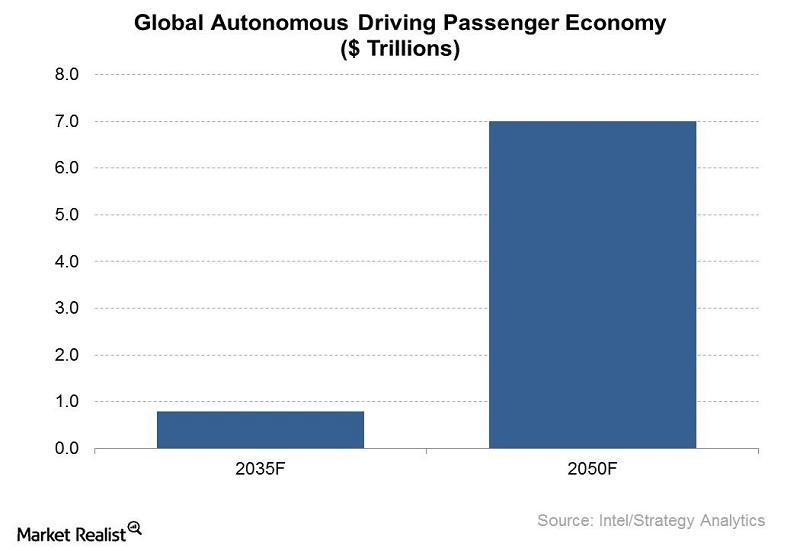 Can Alphabet Avoid a Data Scandal at Waymo?
Facebook faces a storm
Since it emerged that political consultancy company Cambridge Analytica obtained data on millions of Facebook (FB) users and proceeded to use the data to create a powerful software tool that could be used to profile voters to manipulate in an election, Facebook has faced hardships, leading some marketers to stop advertising on Facebook.
Article continues below advertisement
They say data is the new oil
Can Alphabet (GOOGL) avoid a Facebook-like data scandal at its self-driving unit, Waymo? With data being described as the new oil, data generated by self-driving vehicles, particularly driverless vehicles providing taxi services, could be valuable to a variety of entities. For example, brands could use such data to target their marketing campaigns.
As Waymo gears up to launch a driverless taxi service in the coming months, the company says data harvesting is currently not its priority. Waymo CEO John Krafcik told The Telegraph that the priority now is moving people around the world and reducing traffic fatalities. According to Krafcik, Waymo has done "zero" work on gathering data from people using its driverless taxi service.
Autonomous driving economy
Uber, General Motors (GM), Ford Motor (F), and Baidu (BIDU) are competing with Waymo to put driverless taxis on the road. For Uber, for instance, operating a fleet of driverless vehicles could bring more efficiency to the company's ride-hailing business. Alphabet, GM, Ford, and Baidu are generally looking to diversify their revenue sources with their investments in autonomous driving. A recent Intel (INTC) and Strategy Analytics study has predicted that autonomous driving will spur a new passenger economy worth $800 billion by 2035 and $7.0 trillion by 2050.