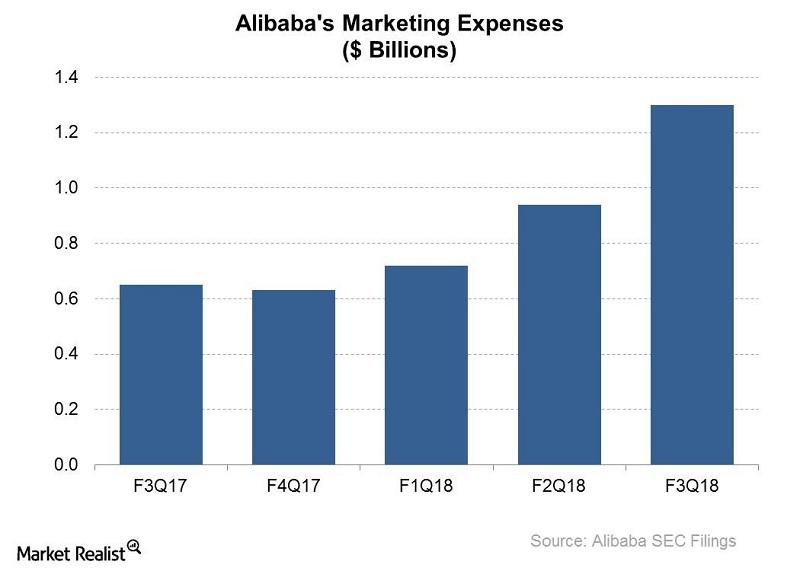 Alibaba's Concerns about Alibabacoin
By Neha Gupta

Apr. 28 2018, Updated 9:00 a.m. ET
Alibaba claims Alibabacoin name causes confusion
Alibaba (BABA) is facing a trademark dispute as it gears up to report its fiscal 4Q18 (calendar 1Q18) results on May 4. In early April, Alibaba sued the Dubai-based company behind cryptocurrency Alibabacoin, claiming that the name causes confusion. However, Alibabacoin Foundation, the company behind Alibabacoin, has rejected Alibaba's claims of trademark infringement. Alibaba views the Alibabacoin name as too close to its own brand name and is concerned that people might think the two are affiliated.
Article continues below advertisement
Alibaba spent $1.3 billion on marketing activities
One reason Alibaba is concerned is that it is not into cryptocurrency, and would therefore not want to appear to be affiliated with Alibabacoin. Additionally, Alibaba thinks the company behind Alibabacoin aims to profit from its strong brand reputation, in which it has invested significantly over the years.
In its fiscal 3Q18, Alibaba invested more than $1.3 billion in marketing, representing a ~100% marketing budget increase from a year earlier. In the same period, JD.com's (JD) marketing budget grew 35%, and Tencent's (TCEHY) grew 33.3%. Amazon's (AMZN) and eBay's (EBAY) marketing expenses rose 36% and 13.3%, respectively.
Marketing is a big piece of Alibaba's costs
Marketing costs are among the largest of Alibaba's operating expenses. Excluding costs of revenue, marketing costs represented 38.2% of Alibaba's operating expenses in fiscal 3Q18, whereas product development costs comprised 28.5%.