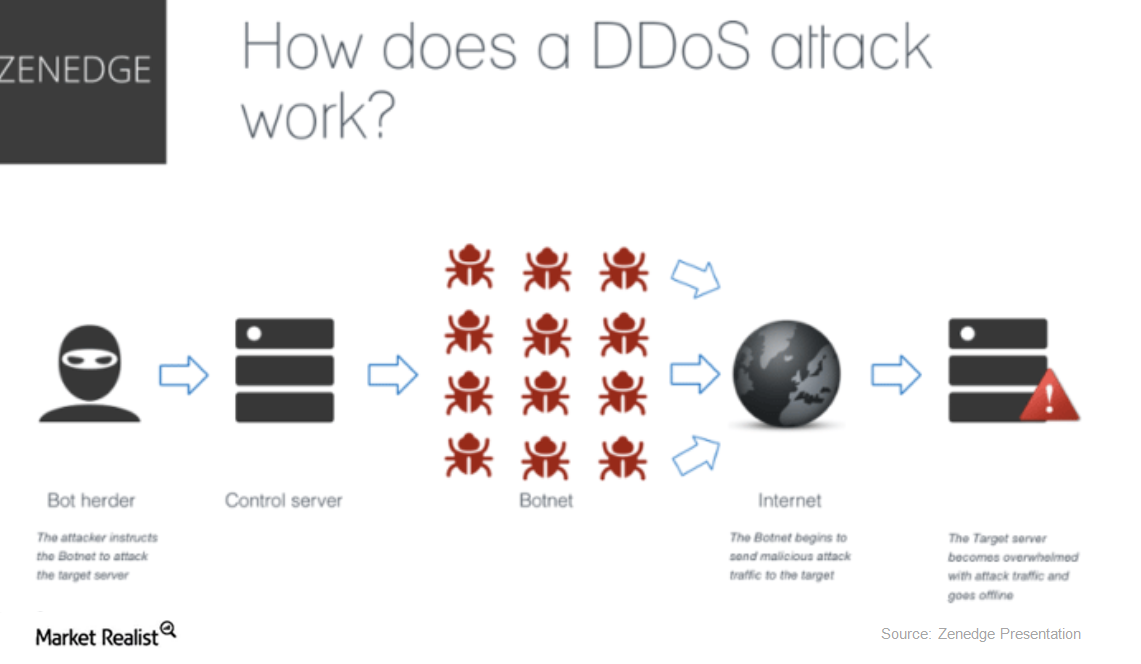 Why Oracle Acquired Zenedge
By Anne Shields

Mar. 8 2018, Published 8:09 a.m. ET
Zenedge could boost Oracle's cloud security capabilities
Previously in the series, we noted that Oracle (ORCL) could leverage its presence in the business applications space to compete with its peers in the cloud, especially the cloud infrastructure and IaaS (infrastructure-as-a-service) space. Let's discuss Oracle's recent acquisition of Zenedge, which is expected to enhance the company's cloud infrastructure capabilities. The financial terms of the deal weren't disclosed.
Zenedge is an AI-driven (artificial intelligence) cybersecurity firm. It allows customers to secure their critical IT systems from malicious web traffic in the cloud, whether it's on-premise or in hybrid cloud environments.
Zenedge offerings include DDoS (distributed denial of service) mitigation, WAF (web application firewall), API (Application Programming Interface) management, bot management, and malware prevention. 
Zenedge also operates a security operations center (or SOC) to help customers monitor their infrastructure against attack. These offerings help customers secure critical IT systems, preventing DDoS attacks that flood a network with web traffic.
Article continues below advertisement
Zenedge profile and funding
Founded in 2014, Zenedge has raised $13.7 million to date, according to Crunchbase data. It currently guards 800,000 websites and networks globally. The growth in sophisticated cyberattacks and data breaches from WannaCry, Petya, and Equifax (EFX) has increased the demand for app security and has led to an increase in cybersecurity spending.
As a result, companies like Oracle are motivated to scale their cloud security features to strengthen their positions in the cloud. Being cash-rich, Oracle and its technology peers prefer the M&A route to acquire or enhance their domain expertise. In 2016, Oracle made another acquisition in this space through the buyout of Dyn.