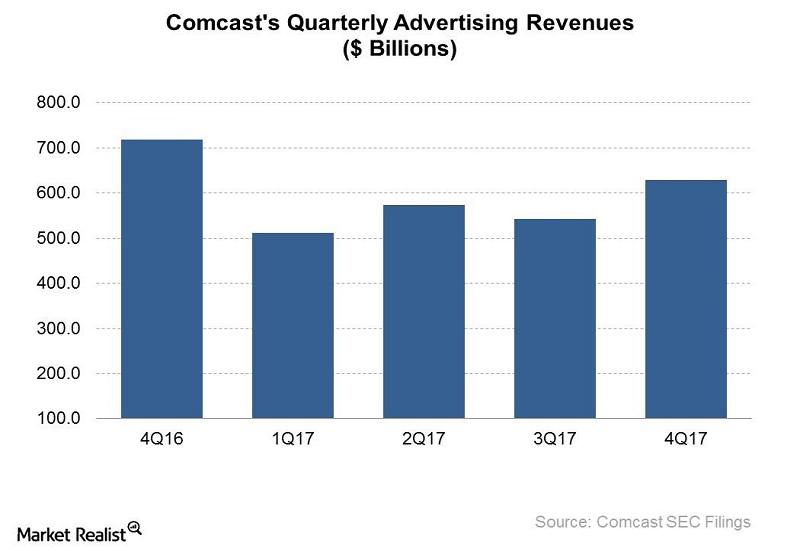 Why Comcast Invested in Blockchain Startup Blockdaemon
By Ruchi Gupta

Mar. 13 2018, Updated 3:25 p.m. ET
Blockdaemon raised $3.3 million from Comcast and others
Comcast (CMCSA) recently helped raise nearly $3.3 million in a seed financing round for the New-York-based blockchain startup Blockdaemon. Also participating in the round were Boldstart Ventures and MState, a startup accelerator fund backed by Comcast and IBM (IBM).
One of the notable things in the case of Blockdaemon is that Comcast made a double investment in the startup. Besides backing Blockdaemon through its MState fund, Comcast also made a direct investment in the startup. "A direct investment by one of the largest companies [Comcast] in the world is great validation that they believe in us and will directly support us," said Blockdaemon chief executive officer, Konstantin Richter, according to Cointelegraph.
Article continues below advertisement
Comcast sees a bright future for blockchain
"We are excited to support Blockdaemon as it simplifies the adoption of this versatile technology [blockchain technology] while empowering developers to create real value," said Gil Beyda, the head of Comcast's venture arm. Blockdaemon develops blockchain technology for enterprise application.
Leveraging blockchain to make ads more transparent
Comcast's investment in Blockdaemon seems to fit with its goal of using blockchain to improve transparency and efficiency in its advertising business. Last year, Comcast teamed up with Walt Disney (DIS), Mediaset Italia, and other media companies to create a blockchain-based platform for ad campaigns. Perhaps leveraging blockchain to inject more transparency into advertising campaigns could help traditional media companies such as Comcast compete with their digital rivals such as Google (GOOGL) and Facebook (FB) for television advertising budgets.
Comcast's advertising revenue declined 12.4% year-over-year to $629 million in 4Q17.