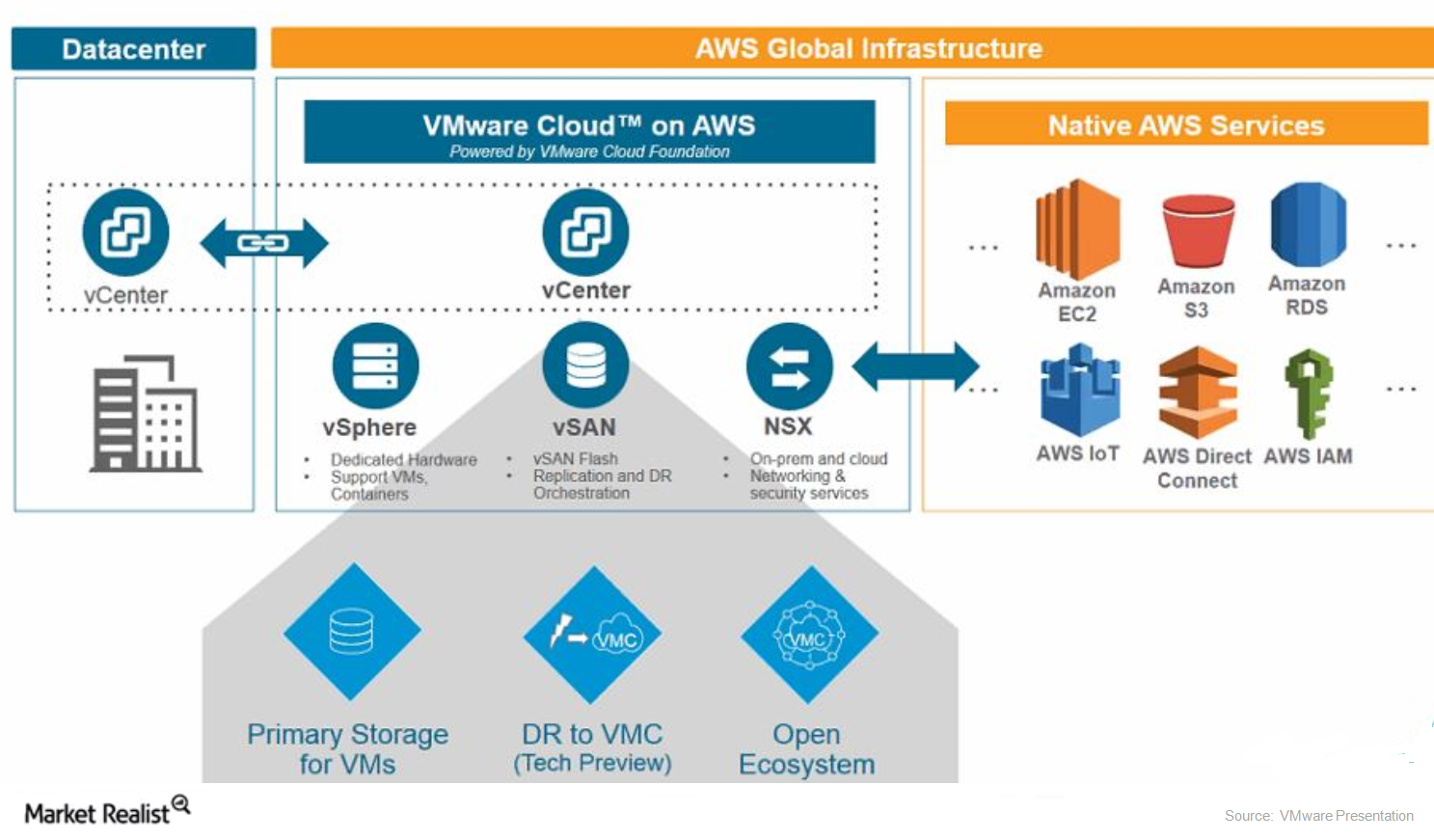 What VMware's Offerings Say about Its Growth Prospects
High growth cycles
Previously, we discussed the enhanced features of VMware's (VMW) vSANs (vertical storage area networks). In the past, we have suggested that VMware's NSX could set the pace for its future growth. In VMware's 4Q18 earnings call, CEO Pat Gelsinger said, "if you think about the growth vectors that we've been building up, vSAN, and NSX, and EUC,[1.end-user computing] mobile, I mean, these are still in high growth cycles."
Article continues below advertisement
VMware's NFV (network function virtualization) and security offering, AppDefense, are poised to take off. In fiscal 3Q18, VMware unveiled AppDefense and PKS (Pivotal Container Service). AppDefense, which provides security for applications running on the cloud or virtual environments, is VMware's first pure-play security offering.
Industry analysts also feel that NSX, VSAN, and EUC will be instrumental in shaping VMware's growth prospects, considering its double-digit growth in the last quarter. In fiscal 4Q18, 47% of its total bookings were enterprise agreements, with 16 deals over $10 million. VMware's top ten deals involved NSX and EUC, and nine out of ten involved vSAN.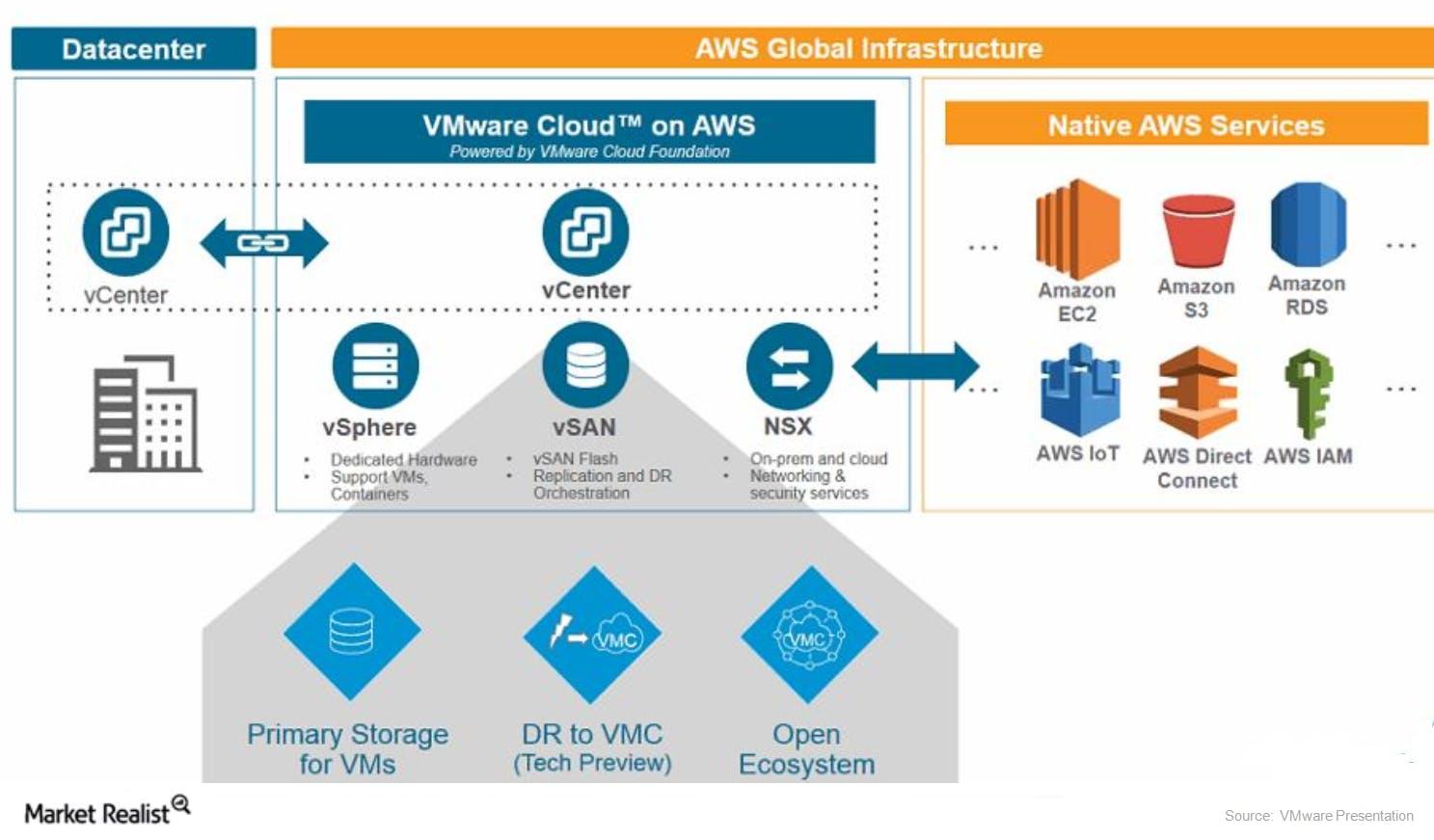 VMware strategy to grow in the hybrid cloud space 
VMware has also extended its hybrid-cloud partnership with IBM (IBM), stating that it was partnering with IBM QRadar to boost security offerings with AppDefense and QRadar.
Tech players Amazon (AMZN), Microsoft (MSFT), IBM, and VMware are eyeing the hybrid cloud space as it is expected to witness increased adoption. According to the RightScale 2018 State of the Cloud report, 81% of enterprises have a multi-cloud strategy, and 51% have a hybrid cloud strategy. Also, MarketsandMarkets has reported that the hybrid cloud space is expected to grow at a compound annual rate of 22.5% to become a $91.7 billion market by 2021.