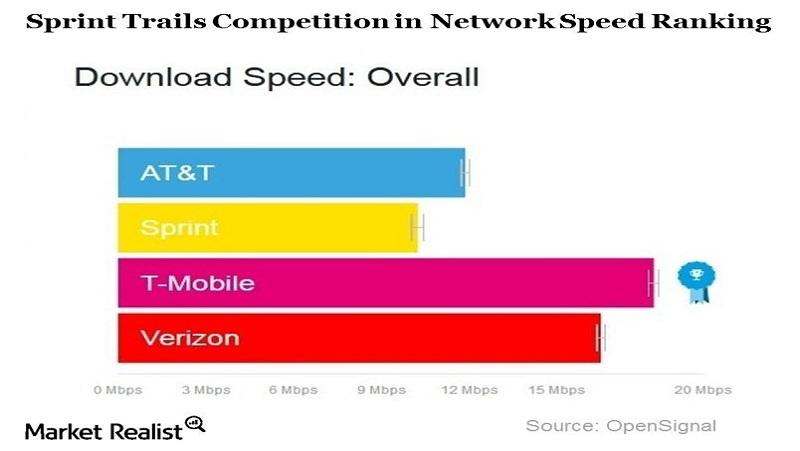 What Investors Should Know about the Sprint-Cox Deal
By Ruchi Gupta

Nov. 20 2020, Updated 3:40 p.m. ET
Battle over digital voice transmission patent
For about six years, Sprint (S) waged courtroom battles with Cox Communications, but the companies recently settled their differences and subsequently entered a multiyear business deal. In 2011, Sprint sued several cable companies including Comcast (CMCSA), Cox, Cable One (CABO), and Time Warner Cable for allegedly infringing its patents related to digital voice transmission. Last year, Sprint sued Mediacom over the same patents.
In addition to Cox, Sprint also has settled with other companies it sued including Time Warner Cable and Comcast. Time Warner Cable sold itself to Charter Communications (CHTR) in 2016.
Article continues below advertisement
Opportunity to strengthen the network
The settlement and subsequent business agreement with Cox are expected to help boost Sprint's network as the company will be able to tap into Cox's broadband infrastructure to speed up improvement of its own wireless network.
"This is another opportunity to work with a strategic partner to accelerate our densification plans to improve our network performance and experience for Sprint customers throughout Cox's national territory," Sprint's chief technology officer, John Saw, said in a statement.
Closing the speed gap with the competition
Sprint's deal with Cox comes at a time when wireless operators are emphasizing network strength to attract and retain customers. With all the top-four wireless operators in the US now offering unlimited data plans to their customers, factors such as network speed and availability have become important differentiators. According to OpenSignal, Sprint lags its peers T-Mobile (TMUS), Verizon (VZ), and AT&T (T) in network speed. The deal with Cox could help Sprint accelerate the closing of the speed gap with the competition.
The Cox deal also could reduce Sprint's network enhancement costs, as it will be tapping into Cox's existing infrastructure.