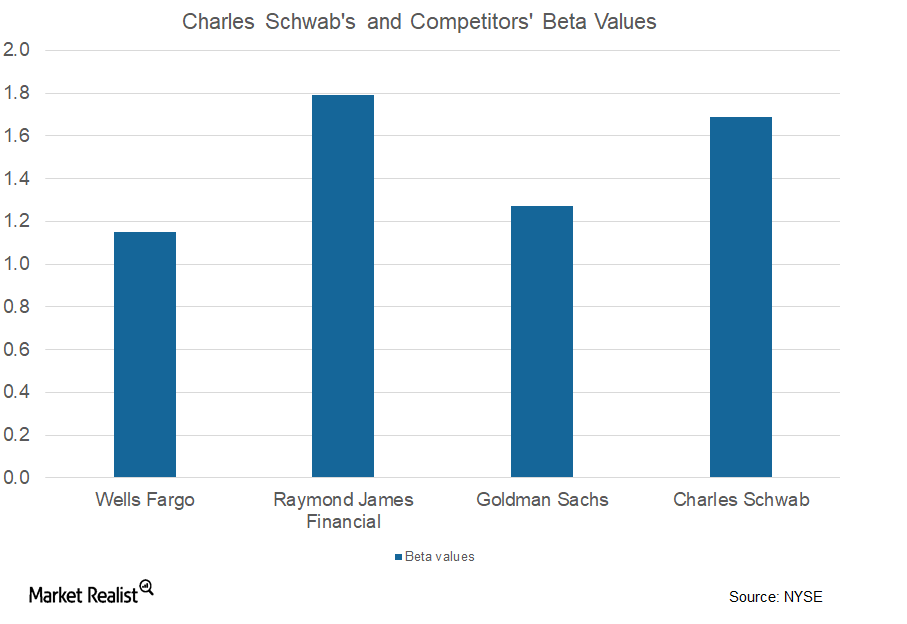 What Charles Schwab Has to Say about Tariffs
By Raymond Anderson

Mar. 27 2018, Updated 3:50 p.m. ET
Global exposure
Charles Schwab (SCHW) is of the view that though the Trump administration has levied tariffs on steel and aluminum, investors shouldn't stop thinking about global exposure.
The company also believes that in order to maintain global exposure, of its total stock investments, 25%–50% should be deployed beyond US borders.
After the Trump administration made the tariff announcement, a major concern among investors was what other countries would do in response to the move. The recent move by China to levy tariffs has been one such response. China will be levying tariffs on 128 US goods.
Though the steps taken by the Trump administration may be focused on improving domestic production, Charles Schwab believes that investors should not only invest in US stocks but also make deployments globally.
Article continues below advertisement
Indirect impact
The decision to levy tariffs could negatively affect global growth if the affected countries decide to make the same move. According to the Schwab Center for Financial Research, it's not beneficial for the United States to initiate trade wars. Stocks can be positively affected by a favorable economy and corporate earnings.
Charles Schwab's competitor (XLF) TD Ameritrade Holding (AMTD) is of the view that the levying of tariffs could affect the industries that rely on steel as well as aluminum.
While Charles Schwab's beta value stands at 1.69, its peers Wells Fargo (WFC), Raymond James Financial (RJF), and Goldman Sachs (GS) have betas of 1.15, 1.79, and 1.27, respectively.