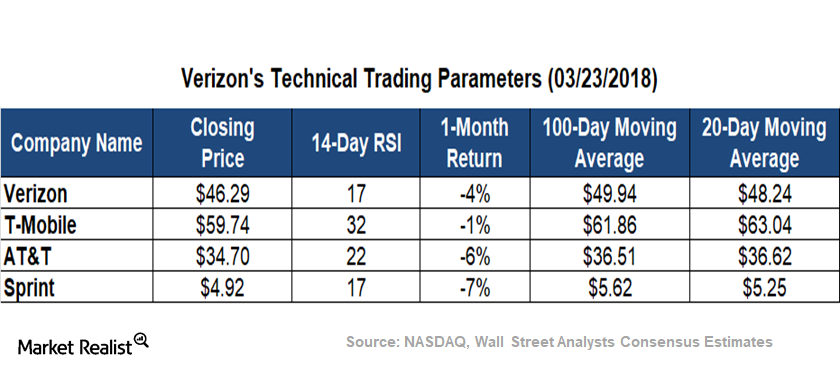 How Do Verizon's Technicals Look?
Technical indicators
Technical indicators guide us in predicting the direction of a stock's movements. They're important because they help traders and investors make decisions regarding market exit and entry points. Moving averages and RSI (relative strength index) scores are the two technical indicators that are used most often.
In this part of the series, we'll take a look at the technical indicators for Verizon (VZ) stock and compare them to those of its telecommunications peers.
Article continues below advertisement
Relative strength index
On March 23, 2018, Verizon had a 14-day RSI of 17. Meanwhile, AT&T, Sprint, and T-Mobile had 14-day RSIs of 22, 17, and 32, respectively.
If a stock's 14-day RSI level is 70 or above, it suggests that the stock has been overbought, whereas a 14-day RSI level of 30 or below suggests that a stock has been oversold.