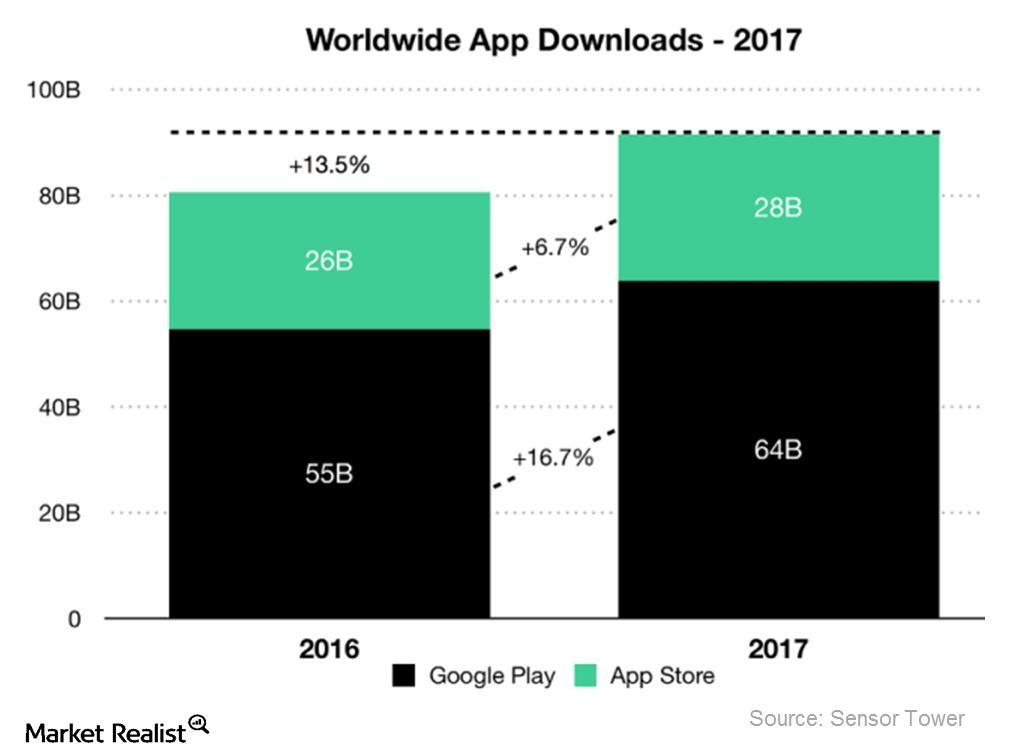 France Has a Problem with How Google and Apple Treat Developers
By Neha Gupta

Mar. 22 2018, Updated 9:01 a.m. ET
France to seek $2.5 million fine from Google
France is accusing Google (GOOGL) and Apple of mistreating developers who write apps and create content for their platforms. As a result, Finance Minister Bruno Le Maire said he would take Google and Apple to court and seek fines of ~$2.5 million against them, Reuters reported.
According to the minister, French startups and developers are getting raw deals in contracts they sign to sell their work on Google Play and the App Store, the world's largest app distribution centers.
Google is the largest unit of Alphabet, the conglomerate that also owns autonomous driving company Waymo.
Article continues below advertisement
Nearly 92 billion apps downloaded in 2017
France has accused Google and Apple of unilaterally setting prices and modifying contract terms in their dealings with developers. Both Google and Apple take a 30% cut on the app sales made through their platforms. Consumers spent $20.1 billion on Google Play purchases and $38.5 billion on App Store purchases in 2017, according to data from analytics company Sensor Tower.
In 2017, 91.5 billion apps were downloaded worldwide, up 13.5% from the previous year. More than one-third of global app downloads in 2017 were from Apple's App Store.
American companies face tax questions in Europe
France is questioning how Google and Apple treat developers at a time when the European Union also thinks certain American companies aren't paying enough taxes on profits they generated in Europe. The European Union has questioned the tax practices of American multinationals such as Apple, Amazon (AMZN), Starbucks (SBUX), and McDonald's (MCD), and the bloc is now planning special taxes for digital companies such as Google, Amazon, and Facebook (FB).
France is a member of the EU economic bloc.