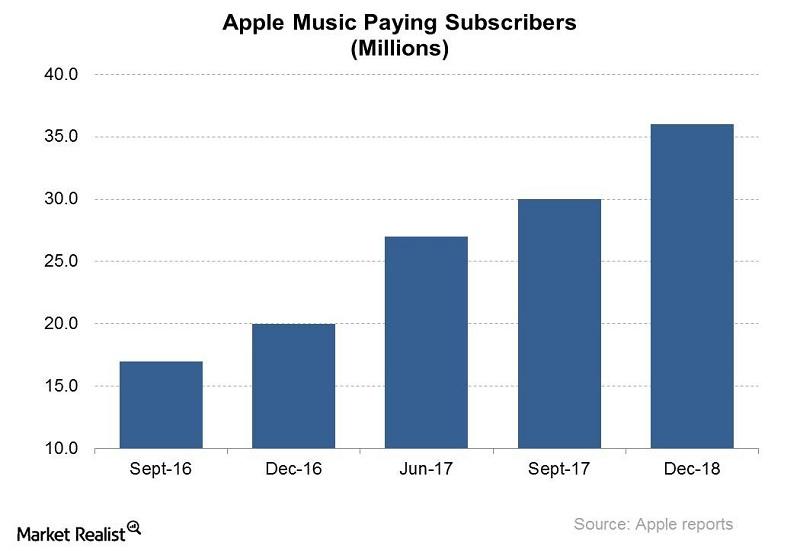 Did Digital Music's Future Play a Role in the Apple–Tencent Deal?
Apple and Tencent disagreed over gifting
Last year, Apple (AAPL) and Tencent (TCEHY) disagreed over the issue of giving monetary gifts to developers who publish their work on the App Store, Apple's app distribution center.
Before the issue erupted, WeChat users had been tipping their favorite video stars and content creators on the Apple Store as a way of appreciating their work. WeChat is a messaging app owned by Tencent, and it's widely popular in China and other parts of Asia. In addition to being a social media app, WeChat also has a digital payment feature that allows users to pay bills or send cash to family and friends.
According to a recent Wall Street Journal report, Apple and Tencent have ironed out their differences, and the gifting function is resuming.
Article continues below advertisement
Standoff and suspension of gifting function
The problem Apple had with the practice of WeChat users sending monetary gifts to App Store publishers was that it considered the payments to be in-app purchases. Apple takes a 30% cut of in-app purchases on the App Store, so it wanted a cut of the gifts that WeChat users sent App Store publishers. But Tencent resisted, saying that it wasn't generating revenue from the gifting practice.
The standoff led to the tipping function being disabled.
Gifting can groom talent for Apple Music
Tencent views the gifting function as providing it with the opportunity to build engagement on WeChat, which makes money by providing digital advertising services. Tencent itself has broad interests in the digital sector, with stakes in companies such as Snap (SNAP) and Chinese e-commerce provider JD.com (JD). Last year, Tencent teamed up with Microsoft (MSFT) and eBay (EBAY) to raise $1.4 billion for Flipkart, Amazon's (AMZN) rival in India.
Perhaps for Apple, the gifting of App Store publishers could help groom talent that would be useful to its digital music business. Apple has been adding videos to its Apple Music service to try to increase its appeal. Apple Music has attracted 36 million paying subscribers.