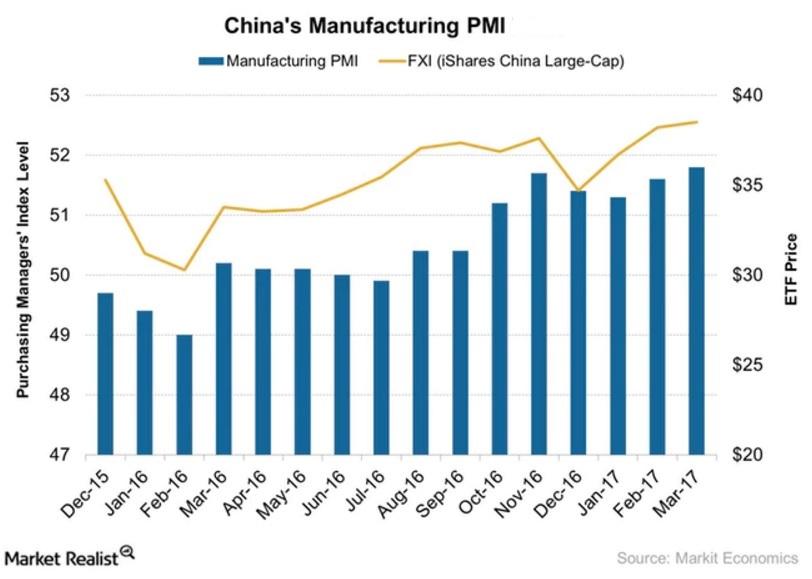 China's PMI Hits 19-Month Low—How It Impacts the Crude Tanker Industry
By Sue Goodridge

Dec. 4 2020, Updated 10:52 a.m. ET
China's February PMI
In February 2018, China's manufacturing PMI (purchasing managers' index) was 50.3. The PMI fell from 51.3 in January and has hit a 19-month low. This indicates that China's manufacturing sector expanded at a very slow rate. 
The PMI reading was also down compared to the Reuters poll of economists, which was 51.2. The PMI measures a country's economic health.
This index remained above 50 for the 18th consecutive month. A reading above 50 indicates economic expansion, while a reading below 50 indicates economic contraction.
Article continues below advertisement
February Caixin PMI
The Caixin manufacturing PMI shows the outlook for small and private manufacturers, while the official PMI gives more weight to large state-owned companies.
The Caixin PMI for February 2018 was 51.6—up from 51.5 in the previous month. The Caixin PMI was higher than the Reuters poll of economists, which was 51.3. The Caixin PMI has been above 50 for nine consecutive months.
Oil demand
Why should crude tanker investors keep track of China's PMI? Manufacturing activities drive the oil demand. As the manufacturing industry expands, the demand for oil increases and vice versa. An increase in oil demand turns into higher oil imports.
China mostly imports crude oil using VLCCs. Navios Maritime Midstream Partners (NAP) operates six VLCCs, Tsakos Energy Navigation (TNP) operates three VLCCs, and Gener8 Maritime Partners (GNRT) has 22 VLCCs in its fleet.
DHT Holdings (DHT) Holdings has 27, and Nordic American Tankers (NAT) doesn't have a single VLCC in its fleet.