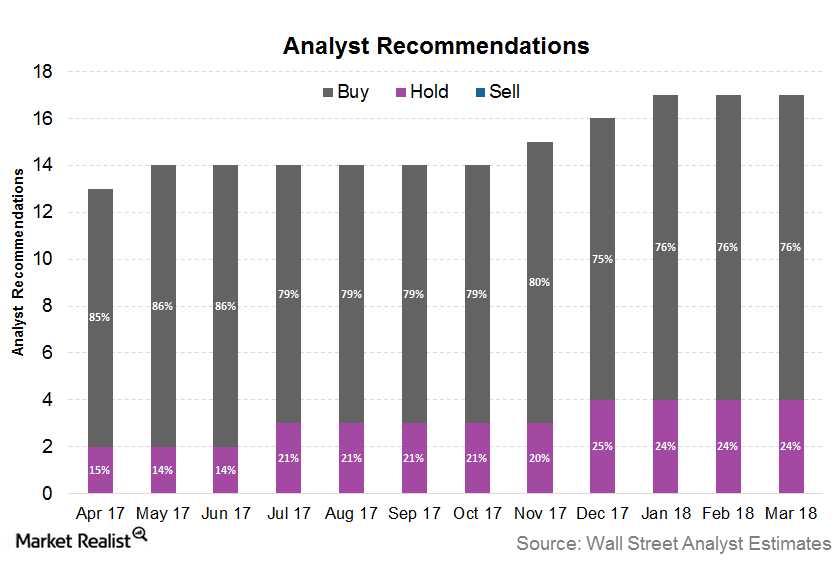 Cheniere Energy: 76% of the Analysts Rate It as a 'Buy'
Analysts' ratings for Cheniere Energy
Among the analysts surveyed by Reuters, 76% rate Cheniere Energy (LNG) as a "buy" as of March 6, 2018, while the remaining 24% rate it as a "hold." Cheniere Energy saw a target price revision after its 4Q17 earnings announcement. Barclays increased Cheniere Energy's target price to $62 from $58. Stifel initiated coverage on Cheniere Energy with a "buy" rating.
Cheniere Energy Partners (CQP) and Cheniere Energy Partners LP Holdings (CQH) have "hold" ratings from 56.3% and 63.6% of the analysts, respectively. Cheniere Energy is trading below the low range ($55) of analysts' target price. Cheniere Energy's average target price of $64.1 implies ~21% upside potential from the current price levels.
For more coverage on midstream companies, visit Market Realist's Master Limited Partnerships page.
Article continues below advertisement