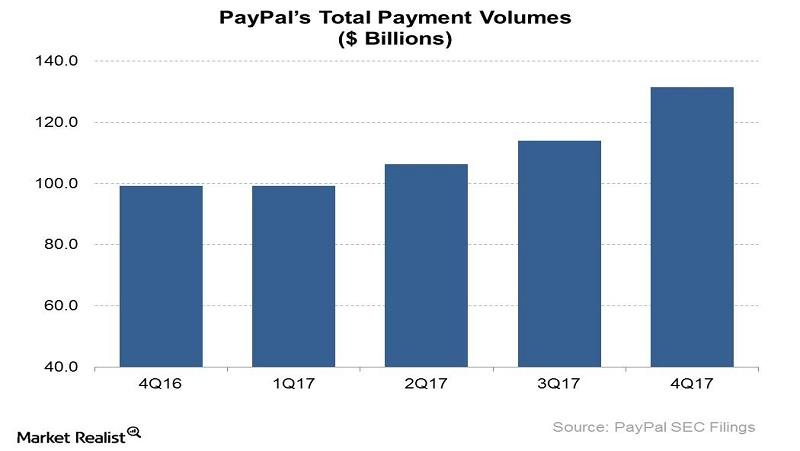 A Look at the New PayPal-eBay Relationship
By Neha Gupta

Mar. 2 2018, Updated 7:32 a.m. ET
Initial contract set to expire in 2020
eBay (EBAY) announced in January 2018 that it is replacing PayPal (PYPL) as its primary payment processor. In place of PayPal, it will be using Netherlands-based Adyen.
PayPal was a subsidiary of eBay until 2015 when it separated and subsequently went public. At the time of the separation, eBay struck a deal with PayPal to be its primary payment partner. The deal limited PayPal's involvement in certain businesses that would directly challenge eBay.
Article continues below advertisement
The initial contract that made PayPal the primary payment partner of eBay was to be in effect until 2020. After that, eBay had the option to either extend the contract or walk away. It decided to do both. Instead of abruptly dropping PayPal as a payment provider in 2020, eBay decided to extend the contract, and now PayPal will continue to be a payment option on its marketplace until 2023. However, in 2021 Adyen will be processing most of eBay's payments.
Adyen provides payment services for Netflix
eBay accounted for 13% of PayPal's volume in 4Q17
Although eBay is PayPal's largest customer, its exit is unlikely to put PayPal out of business. PayPal's exposure to eBay has been diminishing, with eBay only accounting for 13% of its payment volumes in 4Q17 compared with 16% a year ago. In 3Q17, eBay represented 13.5% of PayPal's volume. With PayPal's volume from eBay falling 3%–4% every year, PayPal's exposure to eBay is likely to be much smaller by the end of 2023.
PayPal processed $131 billion in total payments in 4Q17.